---
Posted on Nov 16, 2023 by Brookwood
Birmingham

,

United Kingdom
Permananent Opportunity
People Business Partner
Salary Negotiable Dependant Upon Experience
Location, National - Travel required (Electric vehicle provided or Car Allowance)

Do you have HR Business Partner experience. Are you looking to join a Global Comapany where career mobility is part of the culture? You will need to be able to Drive change and be passionate about your role.

This role comes with a competitive salary and excellent employee benefits.

In your first few weeks in this exciting role, you can expect to:

Partnering with your business area's leadership and senior management teams to drive excellence in talent, organisation design, change, reward, employee relations, performance and engagement
Working with the Head of People and the HR Centres of Excellence to develop and deliver the people strategy for each area
Driving and implementing the people strategy your business areas and overall B&I.
Attending weekly/monthly Operations meetings to cascade key people messages, sharing relevant, analysed MI, updating on central initiatives and being a key part of the business, supporting with ideas and offering solutions to challenges.
Taking ownership for delivering the talent review process and assisting with succession planning for key roles.
Facilitating talent moves in and out of the business to ensure a high performing team is in place.
Partnering with B&I Group's Resourcing Partner to build an external pipeline of talent and to facilitate a seamless resourcing service.
Interviewing with the management team for strategically important roles and supporting the creation of induction plans for key hires.
Assisting with creating development plans for the management teams, analysing the outputs of performance reviews and creating a training needs analysis.
Coaching the leadership team to help them perform at their best and to get the best performance from their teams.
Sharing knowledge of people tools, frameworks, dashboards and initiatives to ensure awareness of these in the business
Being a key member of our Diversity and Inclusion and Mental Health and Wellbeing for Compass and Business & Industry.
Ad hoc projects and any other activity as required, such as engagement activities, Living Wage discussions, client meetings, management induction and supporting new business wins (sales presentations, TUPE etc). As required

To apply for this People Business Partner role you will require the following:
Key Skills and Experience required
Strong influencing and coaching skills
Strong facilitation skills
Able to quickly build partnership relationships with key stakeholders
Ability to drive change with effective project and stakeholder management skills
Experience of working with a client group based in multiple locations
Excellent written and verbal communication skills
Proactive, pragmatic and commercial approach
Proven ability to deal with a range of HR issues
Ability to influence and operate at all levels
Ability to get the day job done' whilst delivering a strategic plan
Self-starter; able to work proactively and independently
Passionate about accuracy of work
Communication & presentation - all stakeholders are kept up to date on relevant issues which are communicated clearly
Eye for detail in order to spot trends and errors
Prioritisation & organisation - able to complete all tasks on time to high standard
Adaptable - able to change approach and willing to learn new ways of working

Please contact our team today to apply and register your interest for this Full time Business Partner role. We'd love to help you get your next role and enable you to fulfil your professional ambitions.

Brookwood has a consultative and inclusive approach to business. We take time to understand our client's needs, structure and culture to enable a fully tailored service that delivers time and time again.

APPLY NOW


---
Reference: 2679726938
https://jobs.careeraddict.com/post/85391126
Posted on Nov 16, 2023 by Brookwood
Birmingham

,

United Kingdom
Permananent Opportunity People Business PartnerSalary Negotiable Dependant Upon ExperienceLocation, National - Travel required (Electric vehicle provided or Car Allowance)Do you have HR Business Partner experience. Are you looking to join a Global Comapany where career mobility is part of the culture? You will need to be able to Drive change and be passionate about your role.
This role comes with a competitive salary and excellent employee benefits.

In your first few weeks in this exciting role, you can expect to:
Partnering with your business area's leadership and senior management teams to drive excellence in talent, organisation design, change, reward, employee relations, performance and engagement
Working with the Head of People and the HR Centres of Excellence to develop and deliver the people strategy for each area
Driving and implementing the people strategy your business areas and overall B&I.
Attending weekly/monthly Operations meetings to cascade key people messages, sharing relevant, analysed MI, updating on central initiatives and being a key part of the business, supporting with ideas and offering solutions to challenges.
Taking ownership for delivering the talent review process and assisting with succession planning for key roles.
Facilitating talent moves in and out of the business to ensure a high performing team is in place.
Partnering with B&I Group's Resourcing Partner to build an external pipeline of talent and to facilitate a seamless resourcing service.
Interviewing with the management team for strategically important roles and supporting the creation of induction plans for key hires.
Assisting with creating development plans for the management teams, analysing the outputs of performance reviews and creating a training needs analysis.
Coaching the leadership team to help them perform at their best and to get the best performance from their teams.
Sharing knowledge of people tools, frameworks, dashboards and initiatives to ensure awareness of these in the business
Being a key member of our Diversity and Inclusion and Mental Health and Wellbeing for Compass and Business & Industry.
Ad hoc projects and any other activity as required, such as engagement activities, Living Wage discussions, client meetings, management induction and supporting new business wins (sales presentations, TUPE etc). As required
To apply for this People Business Partner role you will require the following:
Key Skills and Experience required
Strong influencing and coaching skills
Strong facilitation skills
Able to quickly build partnership relationships with key stakeholders
Ability to drive change with effective project and stakeholder management skills
Experience of working with a client group based in multiple locations
Excellent written and verbal communication skills
Proactive, pragmatic and commercial approach
Proven ability to deal with a range of HR issues
Ability to influence and operate at all levels
Ability to get the day job done' whilst delivering a strategic plan
Self-starter; able to work proactively and independently
Passionate about accuracy of work
Communication & presentation - all stakeholders are kept up to date on relevant issues which are communicated clearly
Eye for detail in order to spot trends and errors
Prioritisation & organisation - able to complete all tasks on time to high standard
Adaptable - able to change approach and willing to learn new ways of working
Please contact our team today to apply and register your interest for this Full time
Business Partner role
. We'd love to help you get your next role and enable you to fulfil your professional ambitions.
Brookwood has a consultative and inclusive approach to business. We take time to understand our client's needs, structure and culture to enable a fully tailored service that delivers time and time again.
APPLY NOW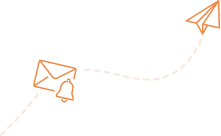 Alert me to jobs like this:
Amplify your job search:
CV/résumé help
Increase interview chances with our downloads and specialist services.
CV Help
Expert career advice
Increase interview chances with our downloads and specialist services.
Visit Blog
Job compatibility
Increase interview chances with our downloads and specialist services.
Start Test