---
Senior Electronics Engineer
Posted on Nov 13, 2023 by Opus Recruitment Solutions Ltd
Guildford

,

Surrey

,

United Kingdom
Exciting Opportunity: Senior Electronics Engineer in Guildford

Are you ready to embark on an exhilarating journey into the world of IoT technology? Our client empowers businesses to venture into the limitless possibilities of IoT, connecting devices seamlessly in 190 countries. They harness cutting-edge technologies and services designed to simplify cellular connectivity management, ensuring a frictionless connection from device to cloud.

As a Senior Electronics Engineer, your role will be nothing short of thrilling:
Collaborate with a dynamic team to define product requirements, technical specifications, and project timelines.
Craft and innovate electronic hardware solutions for groundbreaking new products, from initial concept to full-scale production.
Undertake feasibility and risk assessments, conquering potential challenges with ingenious solutions.
Shape product mechanical and packaging designs that set new industry standards.
Design circuit schematics, outline PCB layout requirements, and validate hardware designs
Navigate the regulatory landscape to secure essential product certifications
Forge a partnership with our manufacturing expert, adhering to design principles for manufacturing (DFM) and design for testing (DFT).

What you bring to the table:
A wealth of experience in electronics hardware design, particularly in the M2M, IoT, or mobile industries.
Proficiency in LTE, Wi-Fi, Bluetooth, and ZigBee RF technologies, fueling your passion for cutting-edge innovation.
The artistry of designing products that dance in harmony with industry standards (eg, RED, CE, FCC).
A skilled hand with schematic capture software (eg, OrCAD), with PCB design and library management experience as your secret weapon.
A profound understanding of Embedded systems, complex SoCs, and microcontrollers, paired with the wizardry of firmware development.
A profound knowledge of analog and digital circuit design principles, mastering signal integrity, power management, and EMC/EMI considerations.
Familiarity with the tools of the trade, including Oscilloscopes, Spectrum/Network analyzers, VSA/VSG radio test-sets.
Bonus points for experience with Ethernet, USB, and Legacy UART technologies.

What's in it for you?
Embrace the future with hybrid working - enjoy the best of both worlds with two office visits per week.
Prioritize your well-being with health and wellness benefits, including medical, dental, and vision insurance, and engaging wellness programs.
Secure your financial future with a comprehensive pension plan.
Fuel your personal and professional growth with abundant career development opportunities and continuous education.
Experience the joy of employee discounts, with enticing savings on company products and services.

If you're ready to take your career to new heights and be part of a visionary team shaping the future of IoT, this is the adventure you've been waiting for! For any questions - (see below)
---
Reference: 2678370117
https://jobs.careeraddict.com/post/85233676
Senior Electronics Engineer
Posted on Nov 13, 2023 by Opus Recruitment Solutions Ltd
Guildford

,

Surrey

,

United Kingdom
Exciting Opportunity:
Senior Electronics Engineer in Guildford
Are you ready to embark on an exhilarating journey into the world of IoT technology? Our client empowers businesses to venture into the limitless possibilities of IoT, connecting devices seamlessly in 190 countries. They harness cutting-edge technologies and services designed to simplify cellular connectivity management, ensuring a frictionless connection from device to cloud.
As a Senior Electronics Engineer, your role will be nothing short of thrilling:

Collaborate with a dynamic team to define product requirements, technical specifications, and project timelines.
Craft and innovate electronic hardware solutions for groundbreaking new products, from initial concept to full-scale production.
Undertake feasibility and risk assessments, conquering potential challenges with ingenious solutions.
Shape product mechanical and packaging designs that set new industry standards.
Design circuit schematics, outline PCB layout requirements, and validate hardware designs
Navigate the regulatory landscape to secure essential product certifications
Forge a partnership with our manufacturing expert, adhering to design principles for manufacturing (DFM) and design for testing (DFT).
What you bring to the table:
A wealth of experience in electronics hardware design, particularly in the M2M, IoT, or mobile industries.
Proficiency in LTE, Wi-Fi, Bluetooth, and ZigBee RF technologies, fueling your passion for cutting-edge innovation.
The artistry of designing products that dance in harmony with industry standards (eg, RED, CE, FCC).
A skilled hand with schematic capture software (eg, OrCAD), with PCB design and library management experience as your secret weapon.
A profound understanding of Embedded systems, complex SoCs, and microcontrollers, paired with the wizardry of firmware development.
A profound knowledge of analog and digital circuit design principles, mastering signal integrity, power management, and EMC/EMI considerations.
Familiarity with the tools of the trade, including Oscilloscopes, Spectrum/Network analyzers, VSA/VSG radio test-sets.
Bonus points for experience with Ethernet, USB, and Legacy UART technologies.
What's in it for you?
Embrace the future with hybrid working - enjoy the best of both worlds with two office visits per week.
Prioritize your well-being with health and wellness benefits, including medical, dental, and vision insurance, and engaging wellness programs.
Secure your financial future with a comprehensive pension plan.
Fuel your personal and professional growth with abundant career development opportunities and continuous education.
Experience the joy of employee discounts, with enticing savings on company products and services.
If you're ready to take your career to new heights and be part of a visionary team shaping the future of IoT, this is the adventure you've been waiting for! For any questions - (see below)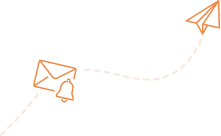 Alert me to jobs like this:
Amplify your job search:
CV/résumé help
Increase interview chances with our downloads and specialist services.
CV Help
Expert career advice
Increase interview chances with our downloads and specialist services.
Visit Blog
Job compatibility
Increase interview chances with our downloads and specialist services.
Start Test