---
Gas Operations Analyst: PRISMA: Global Exploration Co
Posted on Nov 7, 2023 by Eaglecliff Recruitment
Exciting opportunity for a Gas Operations Analyst to join this global exploration and production company for a 6 month maternity cover contract.

Working for one of the world's largest independent exploration and production companies of liquids and natural gas. Who explore, produce, transport and market crude oil, bitumen, natural gas, natural gas liquids and liquefied natural gas on a worldwide basis.

The role supports the Europe Gas Marketing team with gas and emissions operations and other analytical support which is foundational to the daily running of the group.

The Role:

Relationship manager for operations and scheduling services provider
oKey point of contact for daily out of hours handover and optimal information flow
Responsible for scheduling, operations and operations analysis for European physical gas portfolio
oDaily nominations, scheduling, balancing and cost allocations
oDaily management of short term entry/exit capacity needs
oMonthly calculations incl. position flattening, fees and charges reconciliations
oMonthly regulatory and customs reporting
oChange management incl. new counterparties, contracts and Transmission System Operator (TSO) changes
oPoint of contact for Back Office incl. trade queries & confirmations, broker updates
oOn call cover according to rotation (1 week per month)
Responsible for EU and UK emissions pool targets, scheduling, monthly and year end balancing
Internal consulting to proactively develop and improve analytical solutions which may include:
oContinuous improvement of scheduling/operational systems and processes incl. data interfaces
oProcess improvements to position control/market analytics models and build out of new models
oOther ad-hoc one-off operational, market and portfolio analytics

The Candidate:

oExcellent knowledge of European gas and emissions markets and trading
oExcellent knowledge of European gas operational systems, processes and scheduling
oPRISMA experience
oDemonstrates quantitative acumen - excellent analytical skills and expert in Excel and O365 with proficiency with databases eg SQL and coding eg Python
oTakes accountability - demonstrates responsibility, ownership and commitment. Adheres to commercial controls at all times.
oMakes decisions - balances analysis with decisiveness to make timely decisions.
oDrives performance - delivers results through attention to detail & realistic planning to accomplish goals.
oCommunicates effectively - inclusive, promotes knowledge sharing, ensures ideas supported by strong logic, listens attentively and asks questions.
oPartners collaboratively - builds strong relationships based on trust and seeks opportunities to collaborate across the Matrix/organizational boundaries to achieve business goals.

Hybrid working: 3 day in the London office, 2 days from home

This needs combining with a positive attitude and an ability to work within a large, globally dispersed project team in a multi-cultural environment. You also need to be a self-starter, a logical thinker and a quick learner, with strong initiative and excellent communication, interpersonal and presentation skills, able to write clearly and concisely. We believe in equality of opportunity for all job applicants regardless of gender, marital status, race, colour, nationality, ethnic origin, creed or religion, disability, sexual orientation or age. Specialising within Energy Trading, Oil & Gas, Financial Markets and TV & Entertainment, Eaglecliff Recruitment is ISO accredited, a Member of REC and listed within the top 4% for Financial stability by Dun & Bradstreet. Please telephone for an immediate response or email your CV for a reply within one hour. Eaglecliff Ltd is acting in the capacity of an employment agency for permanent recruitment and an employment business for contractor resourcing
---
Reference: 2675464859
https://jobs.careeraddict.com/post/85098487
Gas Operations Analyst: PRISMA: Global Exploration Co
Posted on Nov 7, 2023 by Eaglecliff Recruitment
Exciting opportunity for a Gas Operations Analyst to join this global exploration and production company for a 6 month maternity cover contract.
Working for one of the world's largest independent exploration and production companies of liquids and natural gas. Who explore, produce, transport and market crude oil, bitumen, natural gas, natural gas liquids and liquefied natural gas on a worldwide basis.
The role supports the Europe Gas Marketing team with gas and emissions operations and other analytical support which is foundational to the daily running of the group.
The Role:
Relationship manager for operations and scheduling services provider
oKey point of contact for daily out of hours handover and optimal information flow
Responsible for scheduling, operations and operations analysis for European physical gas portfolio
oDaily nominations, scheduling, balancing and cost allocations
oDaily management of short term entry/exit capacity needs
oMonthly calculations incl. position flattening, fees and charges reconciliations
oMonthly regulatory and customs reporting
oChange management incl. new counterparties, contracts and Transmission System Operator (TSO) changes
oPoint of contact for Back Office incl. trade queries & confirmations, broker updates
oOn call cover according to rotation (1 week per month)
Responsible for EU and UK emissions pool targets, scheduling, monthly and year end balancing
Internal consulting to proactively develop and improve analytical solutions which may include:
oContinuous improvement of scheduling/operational systems and processes incl. data interfaces
oProcess improvements to position control/market analytics models and build out of new models
oOther ad-hoc one-off operational, market and portfolio analytics
The Candidate:
oExcellent knowledge of European gas and emissions markets and trading
oExcellent knowledge of European gas operational systems, processes and scheduling
oPRISMA experience
oDemonstrates quantitative acumen - excellent analytical skills and expert in Excel and O365 with proficiency with databases eg SQL and coding eg Python
oTakes accountability - demonstrates responsibility, ownership and commitment. Adheres to commercial controls at all times.
oMakes decisions - balances analysis with decisiveness to make timely decisions.
oDrives performance - delivers results through attention to detail & realistic planning to accomplish goals.
oCommunicates effectively - inclusive, promotes knowledge sharing, ensures ideas supported by strong logic, listens attentively and asks questions.
oPartners collaboratively - builds strong relationships based on trust and seeks opportunities to collaborate across the Matrix/organizational boundaries to achieve business goals.
Hybrid working: 3 day in the London office, 2 days from home
This needs combining with a positive attitude and an ability to work within a large, globally dispersed project team in a multi-cultural environment. You also need to be a self-starter, a logical thinker and a quick learner, with strong initiative and excellent communication, interpersonal and presentation skills, able to write clearly and concisely. We believe in equality of opportunity for all job applicants regardless of gender, marital status, race, colour, nationality, ethnic origin, creed or religion, disability, sexual orientation or age. Specialising within Energy Trading, Oil & Gas, Financial Markets and TV & Entertainment, Eaglecliff Recruitment is ISO accredited, a Member of REC and listed within the top 4% for Financial stability by Dun & Bradstreet. Please telephone for an immediate response or email your CV for a reply within one hour. Eaglecliff Ltd is acting in the capacity of an employment agency for permanent recruitment and an employment business for contractor resourcing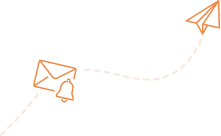 Alert me to jobs like this:
Amplify your job search:
CV/résumé help
Increase interview chances with our downloads and specialist services.
CV Help
Expert career advice
Increase interview chances with our downloads and specialist services.
Visit Blog
Job compatibility
Increase interview chances with our downloads and specialist services.
Start Test