---
Senior Ecologist
Posted on Aug 11, 2023 by Southern Scientific Services
Senior Ecologist
Southern Scientific Services Ltd is currently recruiting a Senior Ecologist. This is a great opportunity to join one of Ireland's leading independent providers of integrated environmental, analytical, monitoring, and consulting services. We are looking for someone with a up to 7 years experience in a similar role. Candidates should have a keen interest in working in the field of Ecological Assessment/Protection and enjoys managing a team.
Key Responsibilities:
• Preparing project proposals and quotations • Liaising with clients, managing their projects and promoting our services • Undertaking ecological fieldwork, such as ornithological surveys • Providing expertise and assistance/advice to the consultancy team on ecological matters • Writing technical reports including Appropriate Assessment and Ecological Impact Assessments • Where applicable, liaising with clients, landowners and statutory consultees throughout the course of projects • Undertaking Ecological Clerk of Works (ECoW) role on construction projects • Co-ordinating project teams • Undertaking other environmental consultancy tasks that may be assigned
Requirements:
• Hold a B.Sc. Ecology or a relevant area, with ideally 7 years experience • Essential to have demonstrable experience in a similar role, fulfilling comparable duties and responsibilities as those mentioned above • Experience in habitat surveying, EIA, and Appropriate Assessment is essential while experience in other environmental disciplines is desirable • Qualifications at M.Sc. or Ph. D level will be a distinct advantage • Excellent oral and written communication skills are also necessary • Proven ability to work as part of a team but also to work on their own • Flexibility and willingness to learn new skills and work in other fields of environmental consultancy as may be required from time to time • Full drivers licence and own transport
The salary and benefits for this position will be determined according to the experience of the person appointed.
Job Type: Full-time
Work Location: In person
---
Reference: 2621323714
https://jobs.careeraddict.com/post/78062690
Senior Ecologist
Posted on Aug 11, 2023 by Southern Scientific Services
Senior Ecologist
Southern Scientific Services Ltd is currently recruiting a Senior Ecologist. This is a great opportunity to join one of Ireland's leading independent providers of integrated environmental, analytical, monitoring, and consulting services. We are looking for someone with a up to 7 years experience in a similar role. Candidates should have a keen interest in working in the field of Ecological Assessment/Protection and enjoys managing a team.
Key Responsibilities:
• Preparing project proposals and quotations • Liaising with clients, managing their projects and promoting our services • Undertaking ecological fieldwork, such as ornithological surveys • Providing expertise and assistance/advice to the consultancy team on ecological matters • Writing technical reports including Appropriate Assessment and Ecological Impact Assessments • Where applicable, liaising with clients, landowners and statutory consultees throughout the course of projects • Undertaking Ecological Clerk of Works (ECoW) role on construction projects • Co-ordinating project teams • Undertaking other environmental consultancy tasks that may be assigned
Requirements:
• Hold a B.Sc. Ecology or a relevant area, with ideally 7 years experience • Essential to have demonstrable experience in a similar role, fulfilling comparable duties and responsibilities as those mentioned above • Experience in habitat surveying, EIA, and Appropriate Assessment is essential while experience in other environmental disciplines is desirable • Qualifications at M.Sc. or Ph. D level will be a distinct advantage • Excellent oral and written communication skills are also necessary • Proven ability to work as part of a team but also to work on their own • Flexibility and willingness to learn new skills and work in other fields of environmental consultancy as may be required from time to time • Full drivers licence and own transport
The salary and benefits for this position will be determined according to the experience of the person appointed.
Job Type:
Full-time
Work Location:
In person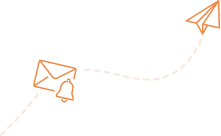 Alert me to jobs like this:
Senior Ecologist in Kerry, Ireland, Full-Time
Amplify your job search:
CV/résumé help
Increase interview chances with our downloads and specialist services.
CV Help
Expert career advice
Increase interview chances with our downloads and specialist services.
Visit Blog
Job compatibility
Increase interview chances with our downloads and specialist services.
Start Test