---
Explorers Trainer - Mayo, Sligo & Louth
Posted on Aug 11, 2023 by Leave No Trace Ireland
Explorers Trainer - Mayo, Sligo & Louth
Leave No Trace Ireland now seeks to appoint a dynamic Explorers Trainer to assist in the delivery of the Leave No Trace Marine Explorers Education Programme.
Period: 9 month Temporary Fixed-Term Contract Closing Date: August 31st, 2023
JOB PURPOSE
Reporting directly to the Education and Training Officer, the role will be responsible for Delivering the Explorers Training Programme for the Leave No Trace Ireland:
ROLE AND RESPONSIBILITIES
• Coordination of School Bookings and admin • Liaise with teachers and schools • Travel to and from schools in Mayo, Sligo and Louth on scheduled dates • Creation and delivery of school educational presentations • Preparation of Resources for module/project delivery • Delivery of Marine Projects to primary school students • Conduct regular Ocean Literacy quizzes • Facilitate workshops on seashore • Adhere to and communicate safety codes to all participants • Complete evaluations forms and weekly admin • Attend compulsory training/CPD
ESSENTIAL EXPERIENCE AND SKILLS
• Relevant Qualification in Marine, biological or environmental sciences • A full clean Irish driving licence • Experience of engaging with virtual delivery and evaluations • Good knowledge, understanding and passions for Marine & Freshwater • Demonstrate excellent presentation, communication, organisational and computer literacy skills • Preparation of reports and updates for management as required. • Ability to communicate effectively, including presenting information clearly in both written and oral format. • Strong planning and organisational skills • The right candidate will show initiative and have a passion for delivering the Marine Explorers Training Programme • Ability to work independently on own initiative.
APPLICATION DETAILS
• The post requires the ability to travel and attend schools in relevant county: Mayo, Sligo & Louth • Start date: September 2023 • Renumeration and travel expenses dependent on project delivery • Interested candidates should submit a copy of their curriculum vitae and cover letter to Seamus Meagher at . Leave No Trace Ireland is an equal opportunities employer. • This position is subject to Garda Vetting. • Closing Date: 31st August 2023
ABOUT
Leave No Trace Ireland is a not-for-profit company made up of member organisations with a shared interest in encouraging responsible enjoyment of Ireland's natural environment. The Leave No Trace programme promotes and inspires responsible outdoor recreation through education, research, partnerships and volunteerism throughout the island of Ireland. Visit for more details
---
Reference: 2621267802
https://jobs.careeraddict.com/post/78061570
Explorers Trainer - Mayo, Sligo & Louth
Posted on Aug 11, 2023 by Leave No Trace Ireland
Explorers Trainer - Mayo, Sligo & Louth
Leave No Trace Ireland now seeks to appoint a dynamic Explorers Trainer to assist in the delivery of the Leave No Trace Marine Explorers Education Programme.
Period:
9 month Temporary Fixed-Term Contract
Closing Date:
August 31st, 2023
JOB PURPOSE
Reporting directly to the Education and Training Officer, the role will be responsible for Delivering the Explorers Training Programme for the Leave No Trace Ireland:
ROLE AND RESPONSIBILITIES
• Coordination of School Bookings and admin • Liaise with teachers and schools • Travel to and from schools in Mayo, Sligo and Louth on scheduled dates • Creation and delivery of school educational presentations • Preparation of Resources for module/project delivery • Delivery of Marine Projects to primary school students • Conduct regular Ocean Literacy quizzes • Facilitate workshops on seashore • Adhere to and communicate safety codes to all participants • Complete evaluations forms and weekly admin • Attend compulsory training/CPD
ESSENTIAL EXPERIENCE AND SKILLS
• Relevant Qualification in Marine, biological or environmental sciences • A full clean Irish driving licence • Experience of engaging with virtual delivery and evaluations • Good knowledge, understanding and passions for Marine & Freshwater • Demonstrate excellent presentation, communication, organisational and computer literacy skills • Preparation of reports and updates for management as required. • Ability to communicate effectively, including presenting information clearly in both written and oral format. • Strong planning and organisational skills • The right candidate will show initiative and have a passion for delivering the Marine Explorers Training Programme • Ability to work independently on own initiative.
APPLICATION DETAILS
• The post requires the ability to travel and attend schools in relevant county: Mayo, Sligo & Louth • Start date: September 2023 • Renumeration and travel expenses dependent on project delivery • Interested candidates should submit a copy of their curriculum vitae and cover letter to Seamus Meagher at . Leave No Trace Ireland is an equal opportunities employer. • This position is subject to Garda Vetting. • Closing Date: 31st August 2023
ABOUT
Leave No Trace Ireland is a not-for-profit company made up of member organisations with a shared interest in encouraging responsible enjoyment of Ireland's natural environment. The Leave No Trace programme promotes and inspires responsible outdoor recreation through education, research, partnerships and volunteerism throughout the island of Ireland. Visit for more details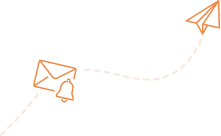 Alert me to jobs like this:
Explorers Trainer - Mayo, Sligo & Louth in Louth, Ireland, Contract/Project
Amplify your job search:
CV/résumé help
Increase interview chances with our downloads and specialist services.
CV Help
Expert career advice
Increase interview chances with our downloads and specialist services.
Visit Blog
Job compatibility
Increase interview chances with our downloads and specialist services.
Start Test