Posted on May 26, 2023 by Post Office
Device Operating System and Management Technology Specialist
Posted on May 26, 2023 by Post Office
Chesterfield

,

Derbyshire

,

United Kingdom
Grade: 3B
Contract Type: Permeant
Location: Finsbury Dials, Bolton, Chesterfield, Homebased
Reporting to: Head of EUC Technologies
Division: Technology
The Purpose of the Role
To identify and drive modern management technologies and to provide support and guidance for build management and maintenance.
To own and input to:
o strategic decisions
o design governance
o change implementation assurance
o test monitoring
To educate service desk Colleagues and provide last line of support for end user devices.

Principal Accountabilities
Working directly into The Head of EUC Technologies the Device Operating System and Management Technology Specialist will be responsible for the management of Post Office's current Operating System and associated platforms/ technologies, e.g., Intune, SCCM, Systrack, across its Retail and Colleague service. The estate is predominantly Windows but also includes other Operating systems - Android and Mac/ IOS.
Working closely with internal Teams and 3rd parties the individual will help shape and implement the strategy for Post Office operating systems and management systems to align with business requirements including defining build specifications.
The role will also be responsible for ensuring robust processes are implemented and managed to ensure safe and controlled delivery of Operating System changes and releases across the branch and colleague estate e.g., Security patches, and providing expertise into the Problem management process and last line Incident Management
The Device OS and Management Technology Specialist will successfully transcend differing levels of knowledge and capability to identify and drive modern management technologies, provide support and guidance for build management and maintenance, assist with strategic decisions, design governance, change implementation assurance, test monitoring, training of service desk and provide last line of support for end user devices including laptops, tablets and Point of Sale devices across the Post Office estate.
The individual will be collaborative and have a love for learning, a passion for diagnosing and solving often complex IT problems, and a commitment to process automation, streamlining and improvement.
Key accountabilities:
Subject Matter Expert on EUC Operating System platforms & management technologies
Responsible for the strategic design, implementation and governance of a variety of EUC (End User Computing) technologies managed by the EUC service providers, such as:
o Patch Management using SCCM and Intune
o Android OS Management, patching and upgrading
o Windows 10 General Availability Channel, Windows 10 Enterprise LTSB 2016, Windows 10 IoT Enterprise LTSC 2021
o Build management using SCCM, Intune and modern management techniques (Provisioning Packages, Autopilot, etc.)
o Endpoint analytics
o Security implementations including Anti-Virus, BitLocker, Firewall and conditional access policies
o Build end user customisations using AD GPOs and scripting technologies
Work with third party suppliers to design solutions and implement according to design
Assist with planning, designing, developing, and implementing the Windows Operating System builds and management platform technologies, including monitoring, security and compliance
Involvement in projects through the following stages of the lifecycle - design, implementation, transition to service, in-life best practice guidance, support and roadmap advice
Provide 4th line, major incident and problem escalation support for applications and operating systems deployed to the live environment
Review and recommend approaches for implemented technologies with a view to improving, streamlining, cost saving or license harvesting
Assist and educate other Post Office teams e.g., Service Desk, to obtain value out of reporting, analytics, tools that help with operational services provided to our customer base (Retail postmasters or Post Office colleagues), e.g., Systrack
Qualifications, Experience & Skills
Knowledge and skills required
• Ability to be the Subject Matter Expert (SME) in all technologies included within the remit of the Device Operating System and Management Technology Specialist
• Able to gain the trust and confidence of internal or external project, service or delivery teams
• Excellent stakeholder management skills at all levels of the organization
• Excellent team leadership skills
• Strong technical understanding across Operating System and management technologies
• Ability to take your own initiative and be effective
• Good attention to detail and ability to absorb and challenge large volumes of new information to drive decision-making
• Excellent organisation, time management and workload prioritisation skills
• Excellent communication skills, both written and verbal
Experience Required
The ideal candidate will have:
• Experience of producing detailed designs and documentation suitable for operational hand over
• Strong technical and demonstrable hands-on abilities across EUC technologies: Active Directory, Azure AD, Intune, Defender, PowerShell scripting, DNS/ DHCP/ GPO
• Proven support of Windows OS delivery and build creation via SCCM, Intune and Autopilot in large enterprise environments
• Demonstrable understanding of Windows 10 and ideally familiar with Windows 11
• Good understanding of Android device operation and management via MDM technologies, such as Samsung Knox and Intune
• Prior experience in a large organisation with complex technical requirements
• Experience managing technical requirements with 3rd parties and suppliers
Qualifications required
• Ideally the following certifications:
• MS-100: Microsoft 365 Identity and Services
• MS-101: Microsoft 365 Mobility and Security

About Post Office
The Post Office has thrived at the heart of high streets and local communities across the UK for over 370 years. As one of the country's most trusted brands, we take our commitment to providing essential services to customers across the UK very seriously. We're the UK's largest retail network, as well as the largest financial services provider in the UK, with over 11,600 branches nationwide - more than all of the UK's banks and building societies put together.
We know that the best way to provide a great service for customers is to evolve our business and adapt to their changing needs. That's why we have a range of over 170 products and services, from personal financial services like banking, insurance, payments and travel money, to telecoms and, of course, mails. And we're improving our online and in store experience for customers. We know that our customers never stop changing, so neither will we. We're here, in person, for the people who rely on us.
Our Ways of Working underpin everything we do, they are the "How" of our business strategy. They differentiate our business and aim to inspire great behaviours and align our colleagues around specific actions in order to be the organisation we want to be, and achieve our business goals.
By living the Ways of Working each day, you will help make that vision a reality and enable our cultural transformation. In short: Working in partnership, as one team, we deliver amazing results!
The Post Office embraces diversity and inclusion in the workplace and actively promote working without discrimination. We are also a Disability Confident Employer and are committed to interviewing disabled people who meet our minimum criteria for the job.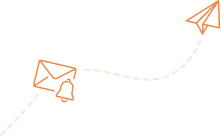 Alert me to jobs like this:
Device Operating System and Management Technology Specialist in Chesterfield, Derbyshire, United Kingdom, Full-Time
Amplify your job search:
CV/résumé help
Increase interview chances with our downloads and specialist services.
CV Help
Expert career advice
Increase interview chances with our downloads and specialist services.
Visit Blog
Job compatibility
Increase interview chances with our downloads and specialist services.
Start Test