Posted on May 25, 2023 by iKas International
Python Quant Analyst - Risk Model
Posted on May 25, 2023 by iKas International
Risk Quant Analyst
We are currently recruiting for a Risk Quant Analyst to join the Risk Model and Regulatory team at an international investment bank.
The team's missions is to develop and continually improve the group's risk modelling & measurement, analysis and back-testing capabilities. The team's remit includes all the IMM models in use within the Bank, such as VaR/ES, Stressed VaR, IRC and CRM models in the market risk space, as well as EEPE, Stressed EEPE, Regulatory CVA models in the counterparty risk space.
Job Summary & Responsibilities
The principle requirement of the role is to carry out quantitative analysis of potential counterparty credit risk backtesting model changes proposed in the context of regulatory or business requirements. Investigations will normally include model assessment, backed up by statistical tests and impact analyses. Prototype implementation, documentation and presentation of results are integral parts of the task. General understanding of the wider counterparty credit risk modelling framework, in addition to strong Python and writing skills are thus required.
Accordingly, the role does require a solid background in counterparty credit risk (preferred). Continuous interaction with other teams in RISK and Risk Systems will call for strong communication skills.
Contribute to the delivery of regulatory projects focused around the backtesting of CCR metrics. This includes gathering and documenting requirements, considering all stakeholders' interests, regulatory constraints and any potential deficiencies in the current methods exposed by quality assurance and regulatory processes.
Investigate, analyse and design the metrics, reporting requirements and report structure, respecting the aims of accurately capturing risks whilst considering regulatory, system or other environmental constraints.
Design, develop and test code changes required to implement the risk methods in the risk systems, whilst assisting the technical teams responsible for the production environment.
Ensure the methods are adequately documented to support internal reviews and validation by internal auditors or regulators, by providing sufficient developmental evidences (ie materiality studies, description of assumptions, benchmarking against external methodologies and justification of methodological choices); take the lead in ensuring the successful review by model validation teams.
To be successful in this role, the candidate should meet the following requirements:
Python skills
A strong academic background, with at minimum a Masters in mathematics, physics or quantitative finance.
Proven experience in a quantitative finance environment, preferably in a counterparty credit risk or similar model risk capacity.
Practical knowledge of derivatives, their risk drivers and pricing models.
Experience with design and implementation of prototype models.
Ability to contribute and operate with low level of supervision
Your International Talent Provider
iKas International Limited is providing recruitment services for this role. By clicking 'APPLY NOW', you confirm that you understand that any personal data you submit through your application will be used to provide you with our recruitment services. For further detail on how iKas International Limited process your data, please read the iKas Privacy Statement.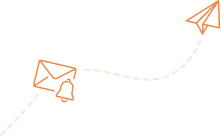 Alert me to jobs like this:
Python Quant Analyst - Risk Model in London, United Kingdom, Contract/Project
Amplify your job search:
CV/résumé help
Increase interview chances with our downloads and specialist services.
CV Help
Expert career advice
Increase interview chances with our downloads and specialist services.
Visit Blog
Job compatibility
Increase interview chances with our downloads and specialist services.
Start Test