Posted on May 25, 2023 by TalentLink Global
Posted on May 25, 2023 by TalentLink Global
Job Description: TalentLink is seeking a highly skilled and experienced Scala Developer to join our team. As a Scala Developer, you will be responsible for developing and maintaining robust, scalable, and high-performance applications using Scala and related technologies.
Responsibilities:
Designing, developing, and implementing efficient and reliable software solutions using Scala programming language.
Collaborating with cross-functional teams to define and analyze system requirements.
Participating in all phases of the software development life cycle, including design, coding, testing, and deployment.
Writing clean, maintainable, and well-documented code.
Troubleshooting and debugging complex issues to ensure optimal application performance.
Conducting code reviews and providing constructive feedback to team members.
Keeping up to date with industry trends and technologies to drive innovation and continuous improvement.
Requirements:
Bachelor's degree in Computer Science, Engineering, or a related field (or equivalent experience).
Proven experience as a Scala Developer, with a strong focus on Back End development.
Proficiency in Scala programming language and related frameworks (eg, Akka, Play).
Solid understanding of functional programming principles and design patterns.
Experience with distributed systems, microservices architecture, and cloud platforms (eg, AWS, Azure, GCP).
Strong knowledge of database systems and SQL.
Familiarity with agile development methodologies and practices (eg, Scrum, Kanban).
Excellent problem-solving and analytical skills.
Effective communication and collaboration abilities, with a team-oriented mindset.
Continuous learning mindset and the ability to adapt to evolving technologies.
Preferred:
Advanced degree in Computer Science, Engineering, or a related field.
Experience with Front End technologies (eg, JavaScript, HTML, CSS) and modern Front End frameworks (eg, React, Angular, Vue).
Knowledge of Big Data technologies (eg, Apache Spark, Hadoop).
Familiarity with DevOps practices and tools (eg, Docker, Kubernetes, CI/CD pipelines).
Join our dynamic and innovative team, and contribute to the development of cutting-edge software solutions using Scala. We offer a competitive salary, comprehensive benefits package, and a collaborative work environment that fosters professional growth and learning.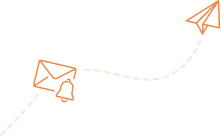 Alert me to jobs like this:
Scala Developer in London, United Kingdom, Contract/Project
Amplify your job search:
CV/résumé help
Increase interview chances with our downloads and specialist services.
CV Help
Expert career advice
Increase interview chances with our downloads and specialist services.
Visit Blog
Job compatibility
Increase interview chances with our downloads and specialist services.
Start Test