Posted on May 24, 2023 by Computer Recruitment Services
Senior Splunk Engineer
Posted on May 24, 2023 by Computer Recruitment Services
ON-SITE CONTRACT POSITION (only available willing to relocate to Luxembourg)
Role purpose:
As a Senior Automation & Monitoring Engineer, you will be responsible for designing and implementing the monitoring, scheduling, automation, and orchestration of the Data centre.
This role involves creating standard processes, procedures and whitepapers for the platform architecture, event management and ITSM.
The team of Monitoring, Scheduling, Automation and Orchestration Engineers shall collectively possess all of the technical skills described below, ie each of the technical skills listed below shall be covered at least by one (1) resource proposed for this profile.
The non-exhaustive list of job responsibilities as well as technical and specific skills/experience is shown below.
Job responsibilities:
Maintains and provides improvements for BAU activities on the monitoring, scheduling and automation domain.
Works closely with the customer providing insight and new initiatives.
Assess use cases to develop workflows and scripts to automate the provisioning and maintenance of Servers, services and applications, including, but not limited to, provisioning and de-commissioning of environments.
Develop standard operating procedures and user guides for the enterprise automation solution;
Perform monitoring & automation at large scale in an enterprise environment;
Continuously improve systems and processes in order to achieve greater levels of effectiveness and efficiency.
Experience in migration of Monitoring tools from different vendors.
Technical and specific skills/Experience:
Experience in an infrastructure monitoring/automation role.
Experience implementing and administrating Splunk Core, preferably Splunk IT Service Intelligence (ITSI).
Preferably experience in Nagios and SCOM.
Experience in other monitoring, APM and metrics systems such has: Prometheus, Telegraf, Zabbix, Grafana, AppDynamics, Dynatrace, etc.
Experience with Scheduling tools (preferably Broadcoam/CA workload Automation AE).
Experience with data bases: MySQL, MS SQL, Oracle, Sybase, etc.
Experience with automation and Scripting using PowerShell, Python, Perl, etc.
Experience with source code and build tools, such as for instance GitHub, Jenkins, Azure DevOps, etc.
Experience with multiple web and J2EE technologies such as for instance IIS, Apache, Web-logic, Tomcat, JBoss, or Node.js.
Experience working with a variety of vendor APIs, SNMP and handling JSON, YAML and XML result sets.
Experience with Configuration Management systems (eg Puppet, Ansible) and Container Technologies (eg Kubertenes, Docker, LXD) will be considered as a plus.
Vendor certifications in the domain of monitoring, automation and orchestration.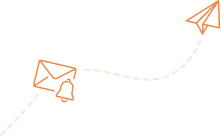 Alert me to jobs like this:
Senior Splunk Engineer in Luxembourg, Luxembourg, Contract/Project
Amplify your job search:
CV/résumé help
Increase interview chances with our downloads and specialist services.
CV Help
Expert career advice
Increase interview chances with our downloads and specialist services.
Visit Blog
Job compatibility
Increase interview chances with our downloads and specialist services.
Start Test