Posted on May 24, 2023 by McCabe & Barton
Perm (VP level) Solution Architect opportunity with Securities Settlement/Clearing -London -to £150k
Posted on May 24, 2023 by McCabe & Barton
Tier 1 financial markets organisation is seeking a perm Solution Architect to take a leading role on their cloud journey. Deep knowledge of post-trade market infrastructures and the settlement processes for at least one of either Equity or Fixed Income products is an absolute must. Hybrid working model - 4 days per week from home.
Role
You support the delivery of transversal IT initiatives as Solution Architect accountable for the definition and the realization of end-to-end architecture solutions that fulfil the functional, non-functional, security & resilience requirements
From the inception phase until realization, you collaborate with the requirement owners & the domain architects, and you lead the IT engineers/application experts across the organization in order to design a fit-for-purpose & quality end-to-end solution
You act as the linking pin between Enterprise Architecture and the engineers in IT delivery to ensure the alignment of the end-to-end solution to the enterprise standards and domain target architectures
You actively participate to the development of the Solution Architecture & Software Engineering practices contributing reusable & consumable solution patterns and building blocks to the community
You contribute your hands-on technology & delivery experience for the definition of domain target architectures & roadmaps
You lead for the Software Engineering Department in new technology solutions design that are part of the scope and mission of the department (on Mainframe & open platforms: software development tools and processes, application integration Middleware and frameworks, application integration guidelines and practices, application infrastructure design and provisioning, communication Middleware and frameworks).
- You will participate actively to communities of practice with other solution architects and domain architects to collaborate and share on best practices and lessons learned.
- You can contribute to the improvement of the Solution Architecture practice.
Requirements
You have worked for more than 5 years in Technical Archtitecture within Financial Services industry is a must, a good understanding of the related regulatory environments is a plus.
Knowledge of post-trade market infrastructures (eg CSD) and/or Securities Settlement processes is a must.
You have worked as end-to-end solution architect on large-scale transformation projects designing, developing and deploying mission-critical transactional systems in large & complex organizations.
You have proven experience in Mainframe and/or .NET development stacks, ideally with a good command of Azure Cloud, APIs, and integration & data technologies in general.
You cope with systems & problems of various levels of complexity, which can typically span across functions, locations & organizations
You can tackle autonomously all types of architectural analysis and can provide global & pragmatic recommendations adapted to the company context with little guidance.
You can work high-level such as creating strategic position papers and Reference Architectures, as well as the ability to zoom on the technical challenges of implementation. Provides advice and expertise to Enterprise and Domain Architects during architecture studies and domain architecture works.
You are a problem-solver with strong analytical skills (eg breaking up & structuring complex problems into manageable pieces), which you apply to problems spanning across multiple architectural domains.
You strive for a pragmatic approach (80/20 rule) and deliver fit-for-purpose & actionable results.
You are proactive in identifying the need for change and proposing solutions that are innovative and make the difference in improving our IT software delivery or engineering processes
You can effectively communicate and advocate for the architecture recommendations vis-à-vis project/agile delivery teams and senior business and IT management of the company. You can sell the architecture.
A strong command of English is required.
You can use your experience & knowledge to build strong relationships with other architects and the other parts of the organisation. You will also be able to coach & mentor new members of the team in how to apply solutions architecture and to understand the domains and their interactions & complexities. You will be able to coordinate the activities of other Solution Architects, lead & manage a small team of Solution Architects or give trainings to new Solution Architects.
Knowledge of Enterprise Architecture frameworks (eg TOGAF, IAF, OAA) and relevant experience with Agile operating models & frameworks are extra assets that are desirable.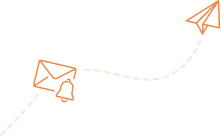 Alert me to jobs like this:
Perm (VP level) Solution Architect opportunity with Securities Settlement/Clearing -London -to £150k in London, United Kingdom, Full-Time
Amplify your job search:
CV/résumé help
Increase interview chances with our downloads and specialist services.
CV Help
Expert career advice
Increase interview chances with our downloads and specialist services.
Visit Blog
Job compatibility
Increase interview chances with our downloads and specialist services.
Start Test