Posted on May 22, 2023 by AbsoluteLabs
Head of Sales, for a technology consultancy - Ideally with experience in retail, fashion and apparel
Posted on May 22, 2023 by AbsoluteLabs
Welcome to Absolutelabs.
We are an innovative consultancy in Retail Technology and Digital Transformation. We pride ourselves on being professional, agile, and innovative, driven by our goal of supporting our clients to embrace innovation, stay competitive, and remain modern. What sets us apart is our exceptional focus on Apparel, Fashion & Luxury, combined with our broad retail expertise and track record of success. Over the years, we have collaborated with renowned brands like Mulberry, Stella McCartney, Sweaty Betty, Kurt Geiger, Fenwick, and Clarks.
But that's not all. At Absolutelabs, we offer an invigorating work environment designed to foster growth and success. Picture yourself in a modern office setting with the flexibility to work from home on selected days. We believe in providing ample growth opportunities for our team members because your success fuels ours.
As part of our dynamic team, you'll enjoy exciting growth opportunities, supporting a positive work-life balance. And let's not forget the perks! Alongside a competitive salary, we offer a range of company benefits such as company events, a comprehensive pension plan, a referral program, sick pay, and the freedom to work from home.
Speaking of flexibility, we embrace a hybrid work model, allowing you to thrive in both our Hyderabad and London offices. Imagine being part of a global organisation that values your unique skills and perspectives.
What we look for.
You'll be in charge of shaping strategy and delivering results as the Head of Sales. You'll have all the tools in talent, marketing, delivery, & sales to create transformative value for our customers and be a key part of assisting us in achieving our ambitious goals.
This role is for a motivated Head of Sales with experience (and network) in retail, fashion, apparel, and luxury industries who seeks to shape their career in technology consulting.
General Role Description.
As our Head of Sales you will drive the growth of our organisation to new heights. Your strategic genius will be put to the test as you create and execute plans that smash sales targets, expand our customer base, and strengthen client relationships. With your exceptional leadership skills, business acumen, and ability to forge strong partnerships, you'll be the driving force behind our sales objectives, ensuring our organisations success.
Role and Responsibilities:
Develop and Execute Sales Strategies: Create, advance, and execute strategic plans to reach sales targets and expand the customer base. Collaborate closely with the marketing team to design and implement the organisation's sales strategy.
Client Relationship ManagemeNT: Establish and maintain strong and effective client relationships. Identify client needs, provide excellent customer service, and ensure client satisfaction to foster long-term partnerships.
Partner Relationship DevelopmeNT: Nurture existing partner relationships and build new collaborations within the partner ecosystem. Identify opportunities for mutually beneficial partnerships and strategic alliances.
Sales Team Management: Lead and manage the sales team, including training, mentoring, and motivating employees. Monitor performance, provide feedback, and implement disciplinary measures when necessary. Maintain an effective sales team to ensure individual and collective success.
Market Analysis and Pricing Strategy: Research, analyse, and set price points to maximize sales and maintain healthy profit margins. Stay updated on the competitive landscape, market trends, and customer preferences to identify potential new markets and increase market share.
Marketing Collaboration: Work closely with other departments to develop marketing materials and identify marketing opportunities. Collaborate with the marketing team to align sales and marketing efforts for maximum impact.
Sales Campaigns: Run innovative sales campaigns, use networking events to find the correct leads, and create engaging business development campaigns to drive effective networking activities to generate leads and increase sales.
Industry Representation: Serve as a business representative at major industry events, conferences, and exhibitions. Build a strong professional network and leverage opportunities to enhance the company's visibility and reputation.
Proposal Development: Work on and deliver proposals and respond to requests for proposals (RFPs) for upcoming opportunities. Collaborate with cross-functional teams to develop compelling proposals that address client needs and showcase our capabilities.
Sales Performance Analysis: Analyse pipeline and lead data and deliver periodic reporting to the sales and marketing teams. Provide key business insights related to demand generation, pipeline forecast, conversion rates, target accounts, market segmentation, win/loss analysis, and more.
[RL2] Brand Development: Support Senior stakeholders with the brand development strategy and aligning our business objectives. Identifying our target clients with research. Develop market positioning and have an effective message strategy to reach our target audience to successfully reach potential clients and partnership opportunities.
Requirements for the ideal Absolutelabs Candidate:
Proven experience as a Head of Sales or in a similar leadership role within the consulting sales domain with relevant industry sector.
Strong track record of achieving and exceeding sales targets and driving revenue growth.
Excellent interpersonal and communication skills to build and maintain relationships with clients, partners, and team members.
Ability to develop and execute strategic sales plans and adapt to changing market dynamics.
Strong leadership and team management skills with the ability to inspire and motivate a sales team.
In-depth knowledge of the industry, market trends, and competitive landscape.
Analytical mindset with the ability to derive insights from data and make informed decisions.
Exceptional negotiation, presentation, and closing skills.
Bachelor's degree in Business Administration, Sales & Marketing, or a related field. MBA is a plus.
Equality Inclusion
At our organisation, we foster a culture of equality and inclusion, where every individual is valued, respected, and empowered to bring their authentic selves to work. We believe that diversity in backgrounds, perspectives, and experiences is a catalyst for innovation and success, and we are committed to creating an inclusive environment where everyone has equal opportunities to thrive and contribute to our collective growth.
This role is tailor-made for an exceptionally resourceful and highly organised professional who possesses an unwavering passion for IT services and a relentless drive for success. If you yearn to be part of a diligent, united, and exhilarating company, if successful you will make a significant contribution to the resounding success of Absolutelabs. If you embody the qualities described above, seize this thrilling opportunity, and apply today.
Please rewrite this, as we are a B2B business! This does not apply to us. Sales Campigns: running sale campaign, using network, finding leads - something on that line [RL1]
Brand development in line with our core value - please add something around brand development activities [RL2]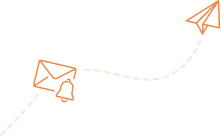 Alert me to jobs like this:
Head of Sales, for a technology consultancy - Ideally with experience in retail, fashion and apparel in London, United Kingdom, Full-Time
Amplify your job search:
CV/résumé help
Increase interview chances with our downloads and specialist services.
CV Help
Expert career advice
Increase interview chances with our downloads and specialist services.
Visit Blog
Job compatibility
Increase interview chances with our downloads and specialist services.
Start Test