Posted on May 22, 2023 by DGH Recruitment Ltd.
MS365 Engineer
Posted on May 22, 2023 by DGH Recruitment Ltd.
On excellent opportunity has arisen for a cloud engineer with expertise in M365 and exchange online to join one of the UK's leading financial firms.

The company has over 3,000 users across around 20 locations, predominantly in the UK, and is comprised of key functions including the following areas: Technology Change (including project management), Security & Governance, Architecture, IT Service Delivery and Service Operations, where this role sits.

Job Purpose

The M365 Engineer will be a key part of our Service Operations team and will be responsible for supporting and maintaining the suite of M365 applications- Exchange Online; Office 365 (Word/PowerPoint/Excel/OneNote); MS Teams; OneDrive; SharePoint Online; AvePoint (M365 backup). They will provide SME technical leadership on projects for technical delivery, leading the technical decision making. In this role, you will also provide 3rd line support for the timely resolution of incidents and problems, maintain and optimise applications and infrastructure and bring new releases into production.

The role would suit an individual who has worked and supported in a similar environment and in a related business area.

Role and Responsibilities

Reporting to the Head of IT Service Operations, this role is specifically focused in Key Service Management Platform support primarily across the company MS Exchange Online Environment. The position is the key support role for the service and will be the product SME for any further project, enhancement or future service improvement efforts.

This is a key role for the firm, as this individual will maintain delivery of the highest standards in quality service delivery and operational standards and that they will ensure that on a day-to-day availability and high level of functionality of the Core Platform.

Skills, Knowledge and Experience

*Exchange Online

*Office 365 (Word/PowerPoint/Excel/OneNote);

*MS Teams

*OneDrive

*SharePoint Online

*AvePoint (M365 backup)

*Windows 10 Lifecycle Management

*Modern Endpoint Management

*M365 Security Technologies (Azure Information Protection, DLP, M365 Security Centre, M365 Compliance Centre)

*M365 retention policies

*Intune

*PowerShell Scripting

*Multiple Domain AD Environments

*Strong investigative, analysis, troubleshooting and problem-solving abilities

*Ability to analyse complex business requirements, requests or problems and translate into appropriate actions and solutions.

*Business awareness: specific knowledge of the organization's business areas, drivers, structure, priorities etc. would be desirable

*Experience of delivering end-user training and producing/maintaining training documentation

*System documentation experience

*Effective oral and written communication with a clear customer focus

Personal Attributes

*Ability to work across departments within a complex organisation

*Ability to work to tight deadlines.

*Strong problem-solving and documentation skills

*Have an eagerness to learn and develop new skills

*Excellent communication skills both spoken and written

*The ability to manage and prioritise your own workload whilst working in a proactive manner

*Analytical skills - an ability to think logically and drill down into detail

*Approachable interpersonal skills: good communicator and listener who is willing to assist others

*There is an experienced team in place to work with whom the candidate will work closely and it would be advantageous that the candidate would have experience in a professional services area.

In accordance with the Employment Agencies and Employment Businesses Regulations 2003, this position is advertised based upon DGH Recruitment Limited having first sought approval of its client to find candidates for this position.

DGH Recruitment Limited acts as both an Employment Agency and Employment Business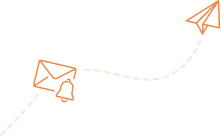 Alert me to jobs like this:
MS365 Engineer in England, United Kingdom, Full-Time
Amplify your job search:
CV/résumé help
Increase interview chances with our downloads and specialist services.
CV Help
Expert career advice
Increase interview chances with our downloads and specialist services.
Visit Blog
Job compatibility
Increase interview chances with our downloads and specialist services.
Start Test