Posted on May 22, 2023 by Scope AT Limited
Software Development Engineering Manager - Salesforce/eCommerce/Github/SDLC/PCI
Posted on May 22, 2023 by Scope AT Limited
Software Development Engineering Manager - Salesforce/eCommerce/Github/SDLC/PCI/Adobe Magneto
Skills & Experience:
This role particular role is for the Software Development Engineering Manager for eCommerce.
As such, we are looking for the following skills & experience:
Source code systems and branching strategies; Github and Github Actions
MUST have salesforce
Secure SDLC development
Adobe Magento, Adobe Experience Manager, Adobe Target development and architecture expertise. Ideally with or working towards a high-level of certification.
Integration experience across a wide range of back-ends and technologies
Specifying APIs that can re-used across Squads and applications
Integration with eCommerce technologies such as payment systems, stock systems, fulfilment systems and billing systems.
Integration with analytics and reporting systems
Support and enhancing Service and Security Management through comprehensive logging and monitoring
PCI and GDPR compliance
The technology stack is primarily based on Adobe Magento and Adobe Experience Manager (AEM) with integration to many Back End payment, billing and fulfilment systems
We're an Agile organisation. Agile helps us respond quickly to our customers, make the most of our diverse talents, and stay focused on what really matters. It's more than just a methodology' to us - it's our way for everyone to give their best.
We blend office and virtual working. The office is our base, and we work best when we're together more than we're apart. But we know that regular office time isn't right for everyone, and we're open to talking about complete location flexibility for some roles.
London/Welwyn/Manchester/Home
By applying to this job you are sending us your CV, which may contain personal information. Please refer to our Privacy Notice to understand how we process this information. In short, in order to supply you with work finding services, we will hold and process your personal data, and only with your express permission we will share this personal data with a client (or a third party working on behalf of the client) by email or by upload to the Client/third parties vendor management system. By giving us permission to send your CV to a client, this constitutes permission to share the personal data that would be necessary to consider your application, interview you (Phone/video/face to face) and if successful hire you. Scope AT acts as an employment agency for Permanent Recruitment and an employment business for the supply of temporary workers. By applying for this job you accept the Terms and Conditions, Data Protection Policy, Privacy Notice and Disclaimers which can be found at our website.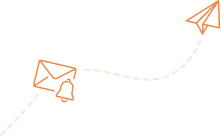 Alert me to jobs like this:
Software Development Engineering Manager - Salesforce/eCommerce/Github/SDLC/PCI in London, United Kingdom, Full-Time
Amplify your job search:
CV/résumé help
Increase interview chances with our downloads and specialist services.
CV Help
Expert career advice
Increase interview chances with our downloads and specialist services.
Visit Blog
Job compatibility
Increase interview chances with our downloads and specialist services.
Start Test