Posted on May 17, 2023 by National Cancer Institute
Postdoctoral Position in Tumor-immune interactions, myelopoiesis, neut
Posted on May 17, 2023 by National Cancer Institute
Tumor-immune interactions, myelopoiesis, neutrophil development and biology
Required Skills
We are looking for candidates with a strong interest in all aspects of cell signaling and exceptional motivation for academic research. Requirements include a solid background in biochemistry and molecular biology, experience with mammalian cell culture systems, good oral and written communication skills. Applicants must have less than one year of relevant postdoctoral experience at the time of joining the group.
Preferred Skills
Advanced molecular biology skills addressing transcription/chromatin biology, expertise in research related to cancer-immunology and/or hematopoiesis and/or metabolism, track record of productivity, demonstration of independence as well as ability to work in a team, community engagement/professional service.
Position Description:
A post-doctoral position is available starting October 1 st , 2023, in the laboratory of Dr. Esta Sterneck at the National Cancer Institute (NCI) in Frederick, Maryland.
The position is funded by a Cancer Research Training Award/Visiting Fellowship and is renewed on a yearly basis for a maximum of 5 years. Foreign nationals will obtain J1 visa.
The Sterneck lab studies the molecular underpinnings of cancer progression using a combination of ex vivo approaches and in vivo mouse models. The project associated with this position investigates cancer-immune interactions, specifically tumor-induced myelopoiesis and neutrophil development and function through the functions of the C/EBP family of transcription factors. The successful candidate will use multipronged experimental approaches to address fundamental research questions with the goal of understanding how manipulation of myeloid cell biology may improve management of cancer.
The laboratory is part of the Laboratory of Cell and Developmental Signaling and also affiliated with the Mouse Cancer Genetics Program. The fellow will work in a dynamic and collaborative group and with an extensive network of intramural and extramural researchers.
The NCI Center for Cancer Research (CCR) provides access to cutting-edge technologies and cores and outstanding training opportunities through diverse workshops offered by the Office of Intramural Training and Education and a vibrant Fellows and Young Investigators Community. CCR offers fellows a highly collaborative environment, awards and research forums to recognize outstanding post docs, continuous scientific symposia and lectures featuring leading researchers. Postdocs have ample opportunities to present their work to diverse audiences.
How To Apply:
Please email a cover letter with a brief description (1-2 pages) of past research and preferred start date, CV, and contact information for at least three professional references to Dr. Esta Sterneck . Please write Postdoctoral application in the subject heading.
Please mention Bio Careers when applying.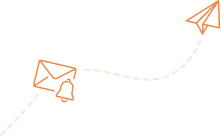 Alert me to jobs like this:
Postdoctoral Position in Tumor-immune interactions, myelopoiesis, neut in Frederick, MD, Full-Time
Amplify your job search:
CV/résumé help
Increase interview chances with our downloads and specialist services.
CV Help
Expert career advice
Increase interview chances with our downloads and specialist services.
Visit Blog
Job compatibility
Increase interview chances with our downloads and specialist services.
Start Test