Posted on May 13, 2023 by The National Cancer Institute
Postdoctoral Position in the Epigenetics Section of the Mouse Cancer a
Posted on May 13, 2023 by The National Cancer Institute
The National Cancer Institute, a major research component of the National Institutes of Health (NIH) and the Department of Health and Human Services (DHHS), is recruiting for a postdoctoral position in the Epigenetics Section of the Mouse Cancer and Genetics Program (MCGP).
Epigenetic modifications comprise histone modifications, histone variants, nucleosome occupancy and DNA methylation and are crucial for organization of the genome into active chromatin (euchromatin) and repressed chromatin (heterochromatin). The functional organization of chromatin is important for
regulation of transcription, cellular differentiation, and genome maintenance.
The current focus of our studies is to understand the molecular mechanisms and biological role of LSH (Lymphoid specific helicase) that my group has discovered. LSH mutation in human cause the ICF4 syndrome a complex disease with immunodeficiency, centromeric instability, and several organ
deficiencies.
Our recent work indicates that immunodeficiency upon LSH mutation is caused by a defect in immunoglobulin class switch recombination (He et al., PNAS 2020). LSH induces deposition of macroH2A in the genome (Ni et al., Nat Commun. 2020) and acts a histone variant exchange factor (Ni and Muegge.
Nucleic Acids Res. 2021). We also found that Lsh mediated replication stress and genomic instability is in part mediated via macroH2A (Xu et al., Nat.Commun. 2021). We are currently addressing the question of how LSH molecular function alters chromatin structure and maintains genomic stability and cellular differentiation. These studies should provide insights into a number of basic biologic processes that involve epigenetic modifications such as transcription, DNA repair, replication and recombination. Our group looks for a postdoctoral candidate who has an interest in the relationship between chromatin and its role in human disease. Training in biochemistry, or molecular and cellular biology is advantageous.
Interested candidates must have a Ph.D. with less than five years of relevant postdoctoral experience.
Salary is commensurate with experience and accomplishments.
How to apply: Submit a cover letter describing your research experience and interests, CV, and contact information for 3 references to:
Kathrin Muegge, MD, Epigenetics Section, Mouse Cancer Genetics Program, National Cancer Institute, National Institutes of Health, Frederick, MD, 21702
About the NCI Center for Cancer Research
The Center for Cancer Research (CCR) is home to nearly 250 basic and clinical research groups located on two campuses just outside of Washington, D.C. CCR is part of the National Cancer Institute (NCI) and makes up the largest component of the research effort at the National Institutes of Health (NIH).
Centrally supported by long-term funding and a culture of complete intellectual freedom, CCR scientists are able to pursue the most important and challenging problems in cancer research. We collaborate with academic and commercial partners and advocacy groups across the world in efforts to prevent, diagnose and treat cancer and HIV/AIDS. The CCR research portfolio covers the full spectrum of biological and biomedical research. Our work ranges from basic to translational and clinical, and our clinical trials are conducted in the NIH Clinical Center, the world s largest hospital dedicated to clinical research that offers a robust infrastructure to support CCR s patients on an estimated 250 open studies.

The success of CCR is grounded in an exceptionally strong discovery research program that provides the foundation for the seamless translation of insights from bench to bedside. Read more about CCR, the benefits of working at CCR and hear from our staff on their CCR experiences.
Please mention Bio Careers when applying.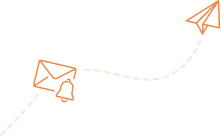 Alert me to jobs like this:
Postdoctoral Position in the Epigenetics Section of the Mouse Cancer a in Frederick, MD, Full-Time
Amplify your job search:
CV/résumé help
Increase interview chances with our downloads and specialist services.
CV Help
Expert career advice
Increase interview chances with our downloads and specialist services.
Visit Blog
Job compatibility
Increase interview chances with our downloads and specialist services.
Start Test