Posted on May 4, 2023 by Smart Business Network
Posted on May 4, 2023 by Smart Business Network
Smart Business seeks a motivated, extroverted, go-getter looking for an opportunity to step into an exciting role in the fast-paced, multi-media world of M&A journalism and events. If you are interested in helping with the national expansion of a media and events company, and willing to roll up your sleeves to do the grunt work on the Front End in exchange for an opportunity to grow your career, this is the job is for you.
The ideal candidate must be comfortable approaching, speaking with, and working with c-suite level executives via phone, email, video call, and in person-including cold calls. He or she must be high energy, organized, and able to pivot quickly, effectively, and efficiently in a fast-paced environment, be willing to manage multiple calendars, numerous concurrent tasks, and able to handle change well. A keen eye and strong research skills are a must, as is comfort in working in either a virtual environment or in-person. People with marketing, PR, or journalism backgrounds will thrive in this role. The position will be a hybrid remote location/virtual and in-person (minimum of one day per week-Monday).
He or she will work directly with the company's Chief Content Officer in a position designed to evolve over the next year to 18 months, based on the candidate's ability to listen, learn, and grow in a potentially broadly expanding role. Initially, the hire will work with the CCO to:
Help identify

key M&A dealmakers in numerous regions across the United States from private equity and venture capital firms, as well as regional business accelerators and angel networks
c-suite executives and entrepreneurs in numerous regions across the U.S. who are engaged in M&A activity
diverse connectors within each of these regions to ensure diverse representation across all aspects of the Dealmakers Conference series and its affiliated programs.

Secure meetings to discuss involvement in Smart Business Dealmakers, which may include

speaking at conferences
serving as participants on regional Dealmakers planning committees
agreeing to be interviewed for podcasts and video interview segments

Coordinate, organize, and manage the CCO's calendar and help him shuffle priorities, as needed

A key part of this position is calendar management and securing meetings

Step in to represent the CCO and Smart Business Dealmakers at meetings, as needed to

provide recaps from these meetings to all participants
schedule follow-ups to assess progress and keep projects moving on time

Assist with editing event scripts and researching topics for panel discussions and interviews
Over time, as the candidate grows into the role and learns the internal workings of the company's events, he or she will begin to assume or share some of the CCO's public-facing tasks. Patience but an eagerness to take on new responsibilities is a trait we are seeking for this role.
Other skills this job may require include research, the ability to outline scripts and/or edit content, and a general comfort level using and adapting to different technology platforms.
If this sounds like you, apply.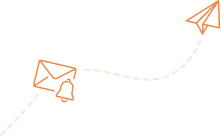 Alert me to jobs like this:
Content Coordinator in Westlake, OH, Full-Time
Amplify your job search:
CV/résumé help
Increase interview chances with our downloads and specialist services.
CV Help
Expert career advice
Increase interview chances with our downloads and specialist services.
Visit Blog
Job compatibility
Increase interview chances with our downloads and specialist services.
Start Test