Posted on May 4, 2023 by Pioneer Search Ltd
Senior .NET Analyst Programmer
Posted on May 4, 2023 by Pioneer Search Ltd
City

,

London

,

United Kingdom
VB.NET Developer
VB.NET Developer with extensive experience in VB.NET is required for a leading Lloyd's of London Syndicate looking to add a highly capable developer who has a high degree of autonomy. They are looking for you to join the business, where you'll be improving and maintaining the current in-house applications.
Company:
The business is a highly established Specialist Insurer based in the City of London. You will have an excellent knowledge of VB.NET as well as experience using WCF and WPF. You will be joining to take ownership over insurance applications maintaining, supporting, and eventually migrating to modern frameworks. The company are known for a highly collaborative and friendly environment where employee satisfaction is at the forefront giving you a good cultural environment and team.
Role:
You will be a hands-on VB.NET developer and a technology all-rounder with experience building and maintaining IT systems as well as understanding the business requirements of motivating and driving IT strategy as the organisation prepares for a generational transformation in the coming years. You should primarily hold a background in .NET technologies with experience covering the challenges of VB.NET.
This is a fantastic opportunity for someone looking for a comfortable culture in a high performing insurance organisation in London. You will be improving and maintaining the highly functional applications.
Skills:
Strong hands-on experience within VB.NET
Experience in WCF and WPF
Experience in Code Reviews and Test Automation would be beneficial
Ability to communicate effectively within various business groups.
Beneficial to have prior experience on technology migrations.
VB.NET Developer - Visual Basic, IT systems, Business requirements, VB.NET, Business requirements, WPF, .NET technologies, Lloyd's Syndicate, WCF, migration, Hybrid WFH, Software Development, Object Oriented programming, SQL server, Agile Development, Web Development, Debugging and testing, Code optimisation.
Salary: £70,000 - £85,000
If you are interested:
Call Metin Gozde.
Email me on (see below)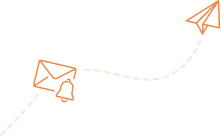 Alert me to jobs like this:
Senior .NET Analyst Programmer in City, London, United Kingdom, Full-Time
Amplify your job search:
CV/résumé help
Increase interview chances with our downloads and specialist services.
CV Help
Expert career advice
Increase interview chances with our downloads and specialist services.
Visit Blog
Job compatibility
Increase interview chances with our downloads and specialist services.
Start Test