Posted on May 4, 2023 by Develop Group Ltd
Senior Technical Architect - Trading/Banking - FIX/FX
Posted on May 4, 2023 by Develop Group Ltd
Our client who is the largest financial market infrastructure company are currently recruiting for Senior Technical Architect - Trading & Banking Solutions - FIX/FX on a perm basis.
Our client has a reputation for providing high-quality services to the financial markets. They have a Strong brand/reputation, a diverse product and service offering, International reach and are technologically advanced.
They operate a number of platforms and supply a number of software products across FICC and ETI
In FX, They supply a number of OEMS, OTC and post trade solutions for FX and is the market's largest operator of FX trading venues, with daily volumes of approx. $500bio.
We are recruiting for our clients Trading & Banking Solutions. They are currently defining the evolution of its buy-side EMS capabilities therefore requires an expert technical architect in EMS technologies.
The successful Senior Technical Architect, (OEMS technology) main responsibilities will include:
Collaborate with agile development teams and business stakeholders to define and implement Enterprise Messaging System (EMS) architecture.
Assess and evaluate technology vendors to ensure best fit for the organization.
Align Trading Architecture with Enterprise Architecture and business objectives.
Review current system architecture and design a glide path from current state to target architecture.
Maintain and ensure the security of the open platform architecture Drive and maintain high levels of quality and service.
Promote the reuse of technology components across the enterprise.
Stay up-to-date with industry trends and incorporate enabling technologies in new system designs.
Communicate and ensure adoption of design patterns and best practices by development teams.
Accountable for ensuring development adheres to the clients standards and architecture design and governance.
Influence and gain support from senior stakeholders for technology decisions that impact the business.
Collaborate with development, QA, application support, and infrastructure teams to enhance the operational efficiency of the organization.
Select technology vendors and lead commercial negotiations.
Ideally you will be confident with majority of the below: (I appreciate it is a long list, but it is not expected to have everything)
Expertise in Equities OEMS technologies, specifically in Position management, Execution management, Order management, SOR, GUI technologies, Workflow, FIX, Risk Management including Trading Controls, Analytics and Reporting, Market and Reference Data
Proficient in designing high-performance messaging infrastructures and related system design patterns
Deep understanding of Low Latency Trading Systems Architecture, including software, bus, caching, and database technologies, and related system design patterns
Experienced in horizontally scalable, stateless microservice architectures and related system design patterns
Knowledgeable in multi-tenant solution architectures and Hot DR failover
Strong understanding of FIX protocol data/message modelling and FIX infrastructure management
Expertise in promoting and evangelizing new technologies and concepts
Proven ability to strike a balance between architectural vision and near-term delivery
Proven track record of designing and architecting software systems and components for quality, availability, supportability, scalability, extensibility, and security
Experience with Cloud technologies, especially AWS/Azure, HTML5/JS, Docker, Kubernetes, databases, and serverless computing
Knowledgeable in information security architecture and secure software development and tooling
Expertise in network architecture
Proficient in Agile development methodologies, DevOps, CI/CD pipelines, associated tooling, and Jira
This is a very exciting role for a well-established organisation who can add a lot of value to your career
What can they offer you?
Up to 150K base Plus 30% bonus
1K wellness allowance that goes straight into your bank account.
They support colleagues' health and wellbeing with inclusive benefits. So that's support for physical, financial, mental and environmental health, paid time off to volunteer, consumer discounts & savings and so much more.
range of tailored benefits and support, including healthcare, retirement planning, paid volunteering days and wellbeing initiatives.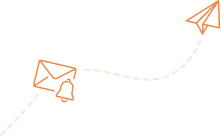 Alert me to jobs like this:
Senior Technical Architect - Trading/Banking - FIX/FX in London, United Kingdom, Full-Time
Amplify your job search:
CV/résumé help
Increase interview chances with our downloads and specialist services.
CV Help
Expert career advice
Increase interview chances with our downloads and specialist services.
Visit Blog
Job compatibility
Increase interview chances with our downloads and specialist services.
Start Test