Posted on May 3, 2023 by Flint Consulting Limited
Lab Solution Architect
Posted on May 3, 2023 by Flint Consulting Limited
Flint UK is looking for a Lab Solution Architect for a 6 months rolling contract.
The role will be responsible for reviewing the existing Network Operations Test Lab; Designing and Architecting it for setting up at a new Lab Site. While architecting the lab for setting up at the new Lab Site, the key focus will be to follow the Production Architecture as much as feasible and make provisions for future growth. The role will involve closely working with Element Owners in the Lab to understand the current architecture and to make the target architecture meet the business requirements.
Also, it will be the responsibility of Solution Architect to propose the target Lab and Rack layout as per the target architecture.
The role will require the successful candidate to also interact directly with internal and external stakeholders like the facilities team managing the lab movement, vendors supporting equipment in the Lab and vendors to evaluate and select any new equipment required in the Lab to meet the target architecture.
Key Responsibilities:
Work closely within the team to understand existing lab setup, stakeholder requirements, developing high quality, architecturally sound systems that align with business needs.
Interpret requirements and aligning these to business and technology strategies, policies, and enterprise architectures.
Create the target lab architecture which is in line with the Production Architecture and considering service level, availability, continuity, suppliers, security, and capacity management requirements.
Create end-to-end high-level solutions to meet overall network requirements and product specific business needs.
Include Secure remote access solution part of the target architecture.
Evaluate and propose Remote, Automation and Traffic Generation tools to improve the lab productivity and accessibility.
Get sign off on the target architecture from element owners.
Create element distribution across racks to meet the target architecture.
Propose consolidation of elements and services, where feasible.
Identify additional networking and telecom equipment required to meet the target architecture.
Work with the Vendors to identify new equipment required to build the target architecture.
Provide recommendation on new equipment to be sourced to the project team.
Work with the project team to order new equipment required to build the target architecture.
Create the connectivity diagram and patching schedule for the target lab architecture.
Provide infrastructure: Power and connectivity requirements to the facilities project to build a lab facilities which would meet the target architecture requirements.
Identify and provide inter-site connectivity and Internet leased line requirements to the facilities project.
Document all the artefacts in the project sharepoint/teams area.
Essential Knowledge and Skills:
Domain experience and expertise in solutioning, network design and optimization in Transport and IP network using Juniper and Cisco.
Proven experience in designing, implementing and monitoring Secure Networks
Must be able to independently design transport networks for multiple different services.
Clear concept and strong technical domain knowledge in routing and switching.
Understanding of network function virtualization (NFV)
Good knowledge and hands-on experience of using IP/MPLS Protocols such as BGP, OSPF, ISIS, VRRP, LDP, RSVP-TE.
Design and implementation Knowledge on L2 & L3 services using - VPLS/MP-BGP and EVPN
Experience in troubleshooting Large L2 and L3 based VPNs over IP/MPLS networks
Routing/switching/security Architecture & Technology Knowledge of products from leading IP/MPLS vendors (Cisco/Juniper)
Have intimate knowledge of Palo Alto, Panaroma, Cisco ASA and FTD Firewalls with exposure to context and dynamic routing protocols.
Generally proficient in Windows and Linux/Solaris computer systems to systems administrator level with Scripting knowledge
Knowledge on Mobility and Radio domain - 2G, 3G,4G and 5G deployments for Terrestrial and Satellite network.
Strong knowledge on Broadband/BNG technologies like IPoE, PPPoE, CGNAT, DPI
Prior experience of Racking and Cabling in Data Centre environment would be desirable in optimising the lab current and future footprint.
Industry technical certifications desirable.
Strong team player, able to work and collaborate with different internal and external stakeholders.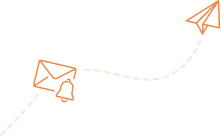 Alert me to jobs like this:
Lab Solution Architect in London, United Kingdom, Contract/Project
Amplify your job search:
CV/résumé help
Increase interview chances with our downloads and specialist services.
CV Help
Expert career advice
Increase interview chances with our downloads and specialist services.
Visit Blog
Job compatibility
Increase interview chances with our downloads and specialist services.
Start Test