Posted on May 2, 2023 by Cleveland Clinic
Postdoctoral Fellow - Oliver Wessely Lab
Posted on May 2, 2023 by Cleveland Clinic
Postdoctoral Fellow Oliver Wessely Lab
The Wessely lab at the Lerner Research Institute of the Cleveland Clinic is looking for highly motivated individuals with a PhD or MD/PhD.
The Wessely lab studies multiple aspects of kidney development and disease with a primary focus on glomerular biology, Focal Segmental Glomerulosclerosis (FSGS) and Polycystic Kidney Disease. We are particularly interested in understanding the cellular crosstalk between the cells in the kidney, how this crosstalk influences development, causes disease, and is perturbed during natural aging. To this end, we are using a wide range of cellular and molecular approaches including single cell transcriptomics and human iPSC-derived kidney models. Our long-term goal is to use this information to reverse kidney diseases and engineer artificial kidneys. The Wessely lab is highly collaborative, and functions within a network of diverse scientific teams further expanding on our multifaceted approaches.
We now seek qualified individuals aspiring to advance a research career in development and molecular biology, while closely working with a team of clinical and research specialists. The successful applicant should demonstrate a commitment to research, a collaborative work ethic, strong written and verbal communication skills and experience in cell and/or molecular biology. Postdoc candidates will be working in one of three NIH-funded projects:
APOL1 and Kidney Disease: Variants in the apolipoprotein APOL1 are responsible for the increased risk for kidney disease in people of African descent, yet the underlying mechanism(s) leading to FSGS are still largely unresolved. In collaboration with Drs. John Sedor and John O Toole at the Cleveland Clinic we have developed an iPSC-derived podocyte model to faithfully recapitulate the human disease and identify the disease-causing mechanism(s).
Signaling Network of Podocyte Aging: As the kidney ages, the cells establish new autocrine and paracrine signaling loops. Using the glomerulus as a paradigm we are using a Design-of-Experiment-based approach to determine which of the signals are critical for the aging process, whether any of these signals cause aging in neighboring cells and whether we can actively interfere with aging process.
Crosstalk between Podocyte & Endothelial Cells during FSGS: While injury to podocytes is often the primary cause of glomerular disease, the other glomerular cell types become injured secondarily resulting in more widespread and severe disease. Focusing on the interaction between podocytes and endothelial cells we are interrogating this crosstalk to identify and reverse the signaling pathways involved in this paracrine disease propagation mechanism.
Requirements:
PhD or MD
Previous experience in a research or academic setting,
Proof of English proficiency for candidates arriving on J-1, J-2, or F1 + OPT visa status.
Additional Preferred Qualities:
Preference will be given to applicants with knowledge in development, stem cell technology, kidney research and molecular biology.
Knowledge of bioinformatics
Be self-motivated and willing to learn new things.
Team player
Excellent communication skills (written and verbal)
Expectations:
Work independently on research project.
Write manuscripts and grants.
Assist in other lab projects, as needed.
Supervise students, as needed.
Salary: Postdoctoral fellowship salaries are in line with current NIH stipends.
Preferred Application Materials:
CV
Three references
Research Statement, including research vision and expected contributions to the program, reasons for applying for the postdoctoral fellow position, future career goals, and how this postdoctoral position will help you achieve these goals.
All application materials should be submitted directly via email to Dr. Oliver Wessely at .
The policy of Cleveland Clinic Health System and its system hospitals (Cleveland Clinic Health System) is to provide equal opportunity to all of our employees and applicants for employment in our tobacco free and drug free environment. All offers of employment are followed by testing for controlled substance and nicotine. All new caregivers must clear a nicotine test within their 90 day new hire period. Candidates for employment who are impacted by Cleveland Clinic Health System s Smoking Policy will be permitted to reapply for open positions after one year. Cleveland Clinic Health System administers an influenza prevention program as well as a COVID-19 vaccine program. You will be required to comply with both programs, which will include obtaining an influenza vaccination, COVID-19 vaccination, or an exemption.
Decisions concerning employment, transfers and promotions are made upon the basis of the best qualified candidate without regard to color, race, religion, national origin, age, sex, sexual orientation, marital status, ancestry, status as a disabled or Vietnam era veteran or any other characteristic protected by law. Information provided on this application may be shared with any Cleveland Clinic Health System facility.
Cleveland Clinic Health System is pleased to be an equal employment employer: Women / Minorities / Veterans / Individuals with Disabilities
Please mention Bio Careers when applying.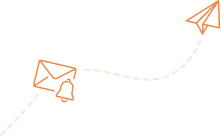 Alert me to jobs like this:
Postdoctoral Fellow - Oliver Wessely Lab in Cleveland, OH, Full-Time
Amplify your job search:
CV/résumé help
Increase interview chances with our downloads and specialist services.
CV Help
Expert career advice
Increase interview chances with our downloads and specialist services.
Visit Blog
Job compatibility
Increase interview chances with our downloads and specialist services.
Start Test