Posted on Apr 24, 2023 by Levy Associates Ltd
Sales Lead - Benelux
Posted on Apr 24, 2023 by Levy Associates Ltd
The role of Client Principal (CP) is an integral part of our business, often acting as the first point of contact for our clients, developing into long term relationships. The CP is responsible for creating new opportunities and building and retaining relationships throughout the sales and engagement cycle.
Since we sell services, our CPs need to be able to elicit information from prospective clients pertaining to their needs and problems. This requires an inquiring mind, sufficient knowledge to know what to ask, and the ability to retain that information over time. Only once this information is known, can the right services and offerings be selected. During this selection process, the CP will need to work closely with our
principal consultants, and other key stakeholders, to ensure we offer the best solution and can deliver it.
Our sales cycles are often long, and as such the CP needs to maintain contact with prospective clients over long periods of time, being disciplined in how and when they make contact, ensuring we are making relevant offers in a differentiated manner, to build reputation, credibility, and trust.
The CP is an instrumental leadership role within our EU business, needing to demonstrate initiative, collaboration, and the tenacity to remain focussed and driven over time. This is a role for someone that wants to be part of building a business.

What we need
We have worked with CPs over the years, and have built up a clear understanding of what it takes to be successful within the role and our organisation, including:
Very strong relationship building skills, building rapport easily in an authentic manner.
A disciplined and visible approach to prospecting and building relationships.
Highly collaborative, sharing information as it is known.
Having high emotional intelligence to know how to build trust.
Having energy and drive to grow our services in Benelux
Frequent travel within Benelux and Germany.
Collaborating closely with our marketing teams to devise campaigns and in managing contact information.
Confident but humble.
A hands-on approach, with a willingness to do what is needed.
Writing compelling proposals, collaborating with internal experts, and marketing as needed, while taking ownership of the proposal delivery.
Respecting and demonstrating our core values.
Qualifying out opportunities that do not meet our goals or that do meet our values.
Having a true belief in doing the right thing for the customer.
Being interested in technology and maintaining knowledge of latest trends.
Knowing an established network of contacts with our target markets across Northern Europe.
Actively engaged in attending relevant events, networking, and following key industry leaders.
Located within travel distance of Benelux.

Experience, skills, and attributes
We seek an experienced CP with the following experience, skills, and attributes:
Selling software services (not products).
Lead generation and prospecting techniques.
Owning the full sales life cycle, actively engaged at each point
Selling to technology leaders and digital product owners.
Selling to C-suite through to manager level contacts.
Selling technology and consulting related services above 500,000 EUR and beyond.
Selling services to large corporations (of multi-billion revenues).
Selling in teams of people to achieve a particular outcome (rather than individuals alone or staff augmentation engagements).
A demonstrable history of directly closing opportunities.
Experience in selling software development services using agile methodologies.
Experience in devising and running marketing campaigns, primarily content based.
Experienced in account-based marketing techniques and an understanding of how to build reputation and brand awareness.
A proven track record of maintaining long-term customer relationships within the tech/digital industry.
A highly ethical, consultative, and team-oriented approach to solution sales.
Demonstrably respectful to all colleagues with a humble, authentic manner.
Excellent communication skills, being able to ask relevant questions, actively listening over talking, conveying complex solutions in an easy-to-understand manner.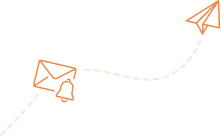 Alert me to jobs like this:
Sales Lead - Benelux in Not Specified, Belgium, Full-Time
Amplify your job search:
CV/résumé help
Increase interview chances with our downloads and specialist services.
CV Help
Expert career advice
Increase interview chances with our downloads and specialist services.
Visit Blog
Job compatibility
Increase interview chances with our downloads and specialist services.
Start Test