Posted on Apr 24, 2023 by Salt
Founding Product Designer - Start Up/Native App - £120,000
Posted on Apr 24, 2023 by Salt
The Company
This is the first meditation app to guide you all the way from mindfulness to awakening.
Almost every meditation app on the market today actually misses the point of meditation. They all focus only on Mindfulness - the project to reduce stress, improve focus, perform better. But they leave out the Deeper side of meditation - the project to answer profound questions about the nature of yourself, your mind, your relationship to the world. This is what traditions like Zen speak to. This type of meditation practice offers far greater benefits, such as radical insights into true freedom from anxiety, and deep, lasting well-being. Historically, this teaching has been isolated in monasteries and temples in East Asia. But it doesn't have to be.
This will be the first app to offer an accessible, understandable, long-term program of Deeper meditation for a Western audience. A proprietary curriculum of simple daily meditations, structured into a compelling Pathway, that takes users from 'beginner' to 'as deep as they want to go', gradually deepening their practice and understanding over multiple years. This app will be more profound, more impactful, and more beneficial than anything else on the market today.
The Role
We have Seed funding from a top-tier Silicon Valley VC, and one of the handful of Authentic Sanbo Zen Masters in the world on board to oversee the content and teaching. Now, we're looking for our first hire; a founding UX/UI Designer to join us on the journey and lead the charge on the creative and UX vision of the product!
Responsibilities
Own the end-to-end Design process of MVP1: user research, information architecture, wireframes, prototypes, etc
Work on subsequent iterations of the product post-launch (MVP1, 2, 3)
Work on other secondary design requirements as needed (eg websites, etc)
Ideal Experience
Experience working in start-ups in 0 to 1 phase
Experience designing beautiful and functional B2C consumer apps
Skills
Deep understanding of human-centred design
Ability to 'dream' with us to help design the product from first principles - take our 'draft feature list' and help shape it into a workable, shippable product and contribute on product strategy from the start
Ability to 'get into the head of the user'; carry out ongoing iterations of user testing with prototypes
Other
Interest in meditation is a huge bonus (not necessarily a lot of experience, but a passion/interest/curiosity for the project)
Happy with remote/hybrid work environment
What we offer
We can offer competitive salary and meaningful equity in the business
Chance to work on a project alongside an Authenticated Sanbo Zen Master that aims to bring deep meditation practice, life fulfilment and happiness to potentially millions of users
To be considered for this unique role, please apply with your CV & Portfolio!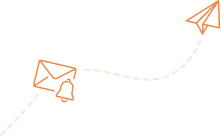 Alert me to jobs like this:
Founding Product Designer - Start Up/Native App - £120,000 in London, United Kingdom, Full-Time
Amplify your job search:
CV/résumé help
Increase interview chances with our downloads and specialist services.
CV Help
Expert career advice
Increase interview chances with our downloads and specialist services.
Visit Blog
Job compatibility
Increase interview chances with our downloads and specialist services.
Start Test