Posted on Apr 24, 2023 by Parker Shaw
Azure DRBC and AVS - SC Cleared
Posted on Apr 24, 2023 by Parker Shaw
Not Specified

,

United Kingdom
Location: Remote
Pay rate: £66ph Inside IR35
Duration: 03/04/2023 to 29/09/2023
Position: Azure DRBC and AVS - SC Cleared
Work with the Customer to design a second Azure region to deliver the initial capability for DR and BC requirements for the ICCM application. Through the following activities:
Help with the discovery and review of the Customer's Legacy RPO/RTO and other resilience needs for the service. Participate in the production of a pack for the Customer SDR4 design gate.
Attend the SDR4 meeting to support the design review.
Participate in the further development of the SDR4 conceptual design to the production of a pack for the customer SDR8 gate (production readiness governance)
Attend the SDR8 meeting to support the production readiness review
Work with the Customer to design an Azure AVS service capable of hosting Legacy (VMware virtualised) applications to run on/through Tier 1 cloud, assisting with the following activities:
Help with the discovery and review of the Customer's Legacy VMware service.
Skills Needed:
Architecture, Detail Design and Deployment knowledge of the following:
Azure Infrastructure: Creating, deploying and managing virtual machines, networks, storage, and other infrastructure components within Azure - Azure paired regions, local and remote HA, BC/DR, Azure site recovery.
Automation and Scripting: Familiarity with automation tools and Scripting languages such as PowerShell, Python, and Terraform. Azure Security: Implementing and managing security features and controls within Azure to protect data and resources - including Microsoft defender for cloud, network security groups, defence in depth/zero trust.
Azure Data Services: Storing, managing, and using Azure's various data services such as Azure SQL and storage accounts.
Knowledge of Architecting/designing AVS on Azure including the following:
Azure Infrastructure: as above
VMware Technologies: Strong understanding of VMware virtualization technologies such as vSphere, vSAN, NSX-T, and vRealize Suite.
Networking: Knowledge of networking concepts and how to configure and manage network connectivity between on-premises and Azure infrastructure.
Azure Infrastructure: as above
Monitoring and Troubleshooting: Ability to monitor and troubleshoot AVS environment using various tools such as Azure Monitor, vRealize Operations, and vRealize Log Insight.
Migration and Deployment: Understanding of migration methodologies and experience in deploying and managing VMware workloads on Azure infrastructure.
AVS workload scalability.
AVS high availability, redundancy and failover.
If you feel you have the skills and experience needed for this role; please do apply now.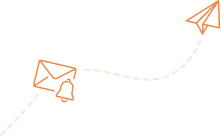 Alert me to jobs like this:
Azure DRBC and AVS - SC Cleared in Not Specified, United Kingdom, Contract/Project
Amplify your job search:
CV/résumé help
Increase interview chances with our downloads and specialist services.
CV Help
Expert career advice
Increase interview chances with our downloads and specialist services.
Visit Blog
Job compatibility
Increase interview chances with our downloads and specialist services.
Start Test