Posted on Apr 21, 2023 by Aston Carter
Valuation Controller
Posted on Apr 21, 2023 by Aston Carter
Description:
The Valuations and Analytics Group in Product Control is a global team responsible for all aspects of the calculation of fair value for traded instruments in Global Markets and additionally undertakes oversight and support for fair value calculations across the rest of the Group (predominantly Global Banking and Corporate Centre). The Valuations and Analytics Group is part of Global Product Control and is split into 4 main areas of (1) Quantitative Analytics including Models (2) Fair Value Methodology (3) Production, and (4) Reporting, Governance & Analysis.
The role of Valuation Controller sits within the Product Control Structure. The individual will support valuations for one of the Non-Global Markets businesses, specifically the Markets Treasury business. The individual will establish new IPV processes within the Markets Treasury business, undertaking specific project work, sourcing input data and performing initial calculations, as well as support BAU activities such as Fair Value and Prudent Value calculations. The role will also cover controls and governance of the newly-established processes.
The work will involve liaising with a wide set of stakeholders across the firm and across global locations. The role holder will have to balance independent working, and appropriate escalation to management. The role holder will need to independently drive conversations with key stakeholders across Product Control, the Front Office, Risk, and within Valuations and Analytics.
Essential Skills:
Valuation controller experience - general valuations experience, IPV curve knowledge
Projects experience within valuations
Experience of developing methodology and shaping policy for IPV/FVAs is a distinct advantage.
Rates/credit knowledge within a Banking industry
Governance and control knowledge
Stakeholder management and communication skills
Basic knowledge of Word (MS), Intermediary - Excel (MS)
The project is within markets treasury/hedge accounting, the contractors will be required to set up two separate IPV process, source market data and the HM requires someone from a technical background who can do IPV curve.
Job Title: Valuation Controller
Location: London, UK
Rate/Salary: .00 GBP Daily
Job Type: Contract
Trading as Aston Carter. Allegis Group Limited, Bracknell, RG12 1RT, United Kingdom. No Allegis Group Limited operates as an Employment Business and Employment Agency as set out in the Conduct of Employment Agencies and Employment Businesses Regulations 2003. Aston Carter is a company within the Allegis Group network of companies (collectively referred to as "Allegis Group"). Aerotek, Aston Carter, EASi, Talentis Solutions, TEKsystems, Stamford Consultants and The Stamford Group are Allegis Group brands. If you apply, your personal data will be processed as described in the Allegis Group Online Privacy Notice available on the website.
To access our Online Privacy Notice, which explains what information we may collect, use, share, and store about you, and describes your rights and choices about this, please go to the website.
We are part of a global network of companies and as a result, the personal data you provide will be shared within Allegis Group and transferred and processed outside the UK, Switzerland and European Economic Area subject to the protections described in the Allegis Group Online Privacy Notice. We store personal data in the UK, EEA, Switzerland and the USA. If you would like to exercise your privacy rights, please visit the "Contacting Us" section of our Online Privacy Notice for details on how to contact us. To protect your privacy and security, we may take steps to verify your identity, such as a password and user ID if there is an account associated with your request, or identifying information such as your address or date of birth, before proceeding with your request. If you are resident in the UK, EEA or Switzerland, we will process any access request you make in accordance with our commitments under the UK Data Protection Act, EU-U.S. Privacy Shield or the Swiss-U.S. Privacy Shield.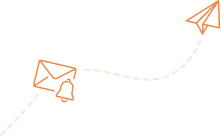 Alert me to jobs like this:
Valuation Controller in London, United Kingdom, Contract/Project
Amplify your job search:
CV/résumé help
Increase interview chances with our downloads and specialist services.
CV Help
Expert career advice
Increase interview chances with our downloads and specialist services.
Visit Blog
Job compatibility
Increase interview chances with our downloads and specialist services.
Start Test