Posted on Apr 21, 2023 by Resource Solutions - GSC
Posted on Apr 21, 2023 by Resource Solutions - GSC
Bristol

,

Somerset

,

United Kingdom
Job Title:Desktop Engineer
Level:Level 4 (TD4) or Band 3A or Classe 6
Job Location:Bristol(Hybrid-Once in a month)
Job Type:Contract
My client, responsible for making the global business run on a day-to-day basis, as well as delivering solutions vital to its future is looking for Virtual Desktop Developer.
Skills And Experience (List all relevant qualifications & length of post-qualification experience, or in-the-job experience, that is necessary):
Proven experience of working within a project environment providing technical leadership, design and performance enhancement
Proven experience in understanding and utilising new technology in this environment and in identifying and resolving problems.
Strategic understanding of broad range of Virtual Desktop technologies
Ability to communicate ideas & solutions to audiences of all levels and nationalities, adapting style accordingly.
Ability to pass on relevant IT. knowledge to others.
Ability to lead the development of IT. solutions in Virtual Workplace
Ability to liaise with 3rd party suppliers and customers.
Solution design experience.
Must have a strong experience & understanding of the following technologies:
Citrix Xen Desktop 7.x plus Legacy products
Citrix Cloud
Active Directory
Windows 10, Windows 7 & Windows Server 2012R2
Deep technical knowledge and experience the following technologies required:
Broader Citrix product knowledge including Storefront & Netscaler
Citrix products that supplement XenApp and XenDesktop
Virtual Desktop Infrastructure environments incl ESX & Azure
Experience of management of key technology vendors at a senior level to ensure adequate support and provision of service
SCCM Distribution process
Ivanti Appsense management and integration
Powershell Scripting in the Citrix environment as required
Expertise in Agile/Scrum is a plus
Some flexibility in working hours is required (occasional over-time or weekend/holiday work)
Able to follow change management procedures and internal guidelines.
Key Accountabilities (Statements of 'deliverables' required. All jobs should have between 5 & 8 accountabilities (maximum 10):
Contribute significantly to and assist with the delivery and maintenance of the Virtual Desktop roadmap, in conjunction with relevant Tech Specialists & architects.
Develop the virtual desktop and application hosting offerings to support local & global requirements.
Develop the business cases for usage of the correct desktop platforms to local and global customers.
Ensure all relevant project proposals align with the global strategy and are optimised for the end users.
Assist Tech specialists within the team providing guidance, support and consultancy
Maintain expertise, working with other AXA Group Operations teams plus with third parties to keep up to date with internal strategy and vendor current and future technologies and strategies.
Keep track of technical debt and provide solutions to mitigate.
Measures (Need to provide details of the key performance indicators used to measure the effectiveness of delivery against each key accountability):
Technical rollout timescales are devised and delivered OTOBOS
Client project delivery is completed within project timelines
Third line support provided to SLA and with appropriate knowledge sharing
Cost reduction targets are identified and met within specified timescales
Reporting is timely and accurate, and where possible automated
Evidence of consultancy to OpCo teams, regular minuted meetings, joint action plans, shared project proposals etc
Evidence of maintaining technical knowledge, eg course attendance, maintenance of consultancy qualification, attendance at vendor open days and product presentations
Dimensions Impacted By Job
Directly responsible for

Building new global Virtual Desktop Product
Migrate use cases to the new product

Provide some services to users with hosted desktop in India (Cap Gemini), CEE, Poland etc
Consultancy to users not currently on AXA Group Operations managed services

EOL, Telenet, Cognizant, Cap Gemini,

Provide support for all AXA GO managed virtual desktops world wide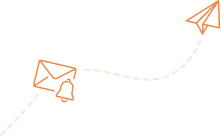 Alert me to jobs like this:
Desktop Engineer in Bristol, Somerset, United Kingdom, Contract/Project
Amplify your job search:
CV/résumé help
Increase interview chances with our downloads and specialist services.
CV Help
Expert career advice
Increase interview chances with our downloads and specialist services.
Visit Blog
Job compatibility
Increase interview chances with our downloads and specialist services.
Start Test