Posted on Apr 17, 2023 by Capgemini
Cloud Security Consultant
Posted on Apr 17, 2023 by Capgemini
Liverpool

,

Merseyside

,

United Kingdom
Job Title: Cloud Security Consultant
Location: Any UK based location
Role Type: Full Time, Permanent
Note: Candidates must be living in UK with permanent work permit
The job on offer
Our Global Cybersecurity Practice (of over 4,000 professionals) delivers projects, consulting and Managed Run services in all areas of IT and OT, from networks to cloud services and everything in between.
We offer a comprehensive portfolio of services that maps across IT advisory, design, implementation and ongoing management, to serve as true an end-to-end capability partner entirely aligned to business outcomes. A solution that is efficient, scalable and secure, that strikes a balance between flexibility and cost, while facilitating innovation and future business planning. The result is improved service quality, productivity and end-user gratification.
Your role
Whilst this is predominantly a delivery role, you will also have the opportunity to be involved in business development activities such as responses to our clients' Request for Proposals (RFPs) and questionnaires, collaboration with other business units, partners and legal teams and development of our Cloud service offerings. You will also share your knowledge and play an important role in developing our other consultants and our graduate and apprentice community to ensure our Cloud security capability continues to grow
Your work with us will include one or more of the following areas:
. Helping clients create and develop enterprise security use cases which align to their Cloud security strategy and security baseline.
. Designing, developing and building security reference architectures for public, private, and hybrid Cloud based systems.
. Identifying, designing and deploying solutions to secure cloud usage.
. Working with Capgemini's wider business to develop standards, choose appropriate technology solutions and enable complete integration with or migration of our clients' environments.
. Identifying, recommending and co-ordinating training sessions to coach other teams about security-relevant technologies, processes and tools.
Your profile
You will be comfortable working alone or as part of a team bringing to use your experience in one or more of the following
. Security, configuration and deployment models for "as a service" systems.
. Experience of cloud platforms.
. Design and implementation of secure cloud architectures and designs.
. Cloud protection and governance at various levels from network to application.
. Service oriented architecture (SOA) and microservices.
. Secure software development.
. Threat modelling and design reviews of new technologies.
. Deployment orchestration, automation, and security configuration management.
. Knowledge of one or more of the following areas is desirable; DevOps, DevSecOps, Devsecops, WAF, API Gateways, SIEM, CASB, SDN, Puppet, Chef, Docker, SOA, AWS, Azure, Google Cloud, SaaS, PaaS, IaaS, FaaS, O365 security, Salesforce, Threat modelling.
Get the future you want
Growing clients' businesses while building a more sustainable, more inclusive future is a tough ask. But when you join Capgemini, you join a thriving company and become part of a diverse collective of free-thinkers, entrepreneurs and industry experts. A powerful source of energy that drives us all to find new ways technology can help us reimagine what's possible. It's why, together, we seek out opportunities that will transform the world's leading businesses. And it's how you'll gain the experiences and connections you need to shape your future. By learning from each other every day, sharing knowledge and always pushing yourself to do better, you'll build the skills you want. And you'll use them to help our clients leverage technology to grow their business and give innovation that human touch the world needs. So, it might not always be easy, but making the world a better place rarely is. Capgemini. Get The Future You Want.
About Capgemini
Capgemini is a global leader in partnering with companies to transform and manage their business by harnessing the power of technology. The Group is guided everyday by its purpose of unleashing human energy through technology for an inclusive and sustainable future. It is a responsible and diverse organization of over 360,000 team members in more than 50 countries. With its strong 55-year heritage and deep industry expertise, Capgemini is trusted by its clients to address the entire breadth of their business needs, from strategy and design to operations, fueled by the fast evolving and innovative world of cloud, data, AI, connectivity, software, digital engineering and platforms. The Group reported in 2022 global revenues of €22 billion.
You will be required to pass through [SC] Security Clearance if you are successful in this recruitment process, which is a condition of undertaking the role.
Please ensure you are aware of the requirements before submitting your application.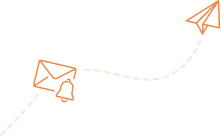 Alert me to jobs like this:
Cloud Security Consultant in Liverpool, Merseyside, United Kingdom, Full-Time
Amplify your job search:
CV/résumé help
Increase interview chances with our downloads and specialist services.
CV Help
Expert career advice
Increase interview chances with our downloads and specialist services.
Visit Blog
Job compatibility
Increase interview chances with our downloads and specialist services.
Start Test