Posted on Apr 17, 2023 by Glentzestech
Posted on Apr 17, 2023 by Glentzestech
One of our client is looking for a Senior Android Engineer. The successful candidate should be able to converse on complicated topics with both technical and non-technical people. The company's next-gen platform is designed to bring people with similar interests together and meet the users' needs. This position requires a significant overlap with the EST time zone.
Job Responsibilities:
Develop new user-focused features and products by collaborating across departments to implement product and business strategy
Engage in the planning, design, development, testing, experimentation, analysis, and launch phases of technical projects
Evaluate code and design documentation, and offer suggestions on product mockups and requirements
Drive the operations, architecture, and execution of relevant technical and product strategies
Develop and design standards to improve development processes and provide best practices
Work well in a totally remote setting with a group of thoughtful, quick, and motivated engineers
Continue to learn and improve your non-technical and technical skills.
Job Requirements:
Bachelor's/Master's degree in Engineering, Computer Science (or equivalent experience)
At least 5+ years of relevant experience as an Android Engineer
5+ years of expertise utilizing Android/Kotlin to build user-facing mobile native applications at scale
Extensive knowledge of unit testing, screenshot/snapshot testing, experimentation, large-scale refactoring, large-scale applications, and modularization
Prolific experience working with GraphQL, REST, and HTTP basics
Ability to design maintainable APIs is nice to have
strong organizational skills, the capacity to set priorities, and the ability to maintain project timelines
Ability to create new things, thrive in uncertainty, and even fail
Excellent English communication skills
Mandatory Skills- Android, Kotlin
Nice to have: In-depth knowledge of GraphQL, REST, and HTTP basics
Location: Remote
Salary: Upto £42000 GBP or £200 Outside IR35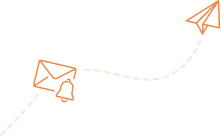 Alert me to jobs like this:
Android Developer in London, United Kingdom, Full-Time
Amplify your job search:
CV/résumé help
Increase interview chances with our downloads and specialist services.
CV Help
Expert career advice
Increase interview chances with our downloads and specialist services.
Visit Blog
Job compatibility
Increase interview chances with our downloads and specialist services.
Start Test