Posted on Apr 13, 2023 by infom consulting GmbH
PeopleSoft FIN-Functional-Support - REMOTE - UN-agency-client - EN-speaking
Posted on Apr 13, 2023 by infom consulting GmbH
Contract/Project - Remote
We are looking for one "remote PeopleSoft FIN-Functional-Support" to start ASAP an initial contract from May - Oct 2023 (extensions possible) for an international Org' -client in ROME, where 100% REMOTE work is possible. Possibility of extension based on performance and budget availability. English speaking environment. Our client is an international organisation in Rome and a great reference in any CV!
100% Off-site/Off-shore. A competitive rate will increase chances to be selected.
Technical Context
Our client uses PeopleSoft HCM and Financials, version 9.2. An extensive array of modules are used in both systems, as it serves as the primarily system for Administrative, Human and Financial management. Peoplesoft is integrated with a number of internal systems, including an Oracle Data warehouse used for all corporate reporting. Our client uses PeopleSoft Financials as the backbone of Financial management and processing.
TASKS
This list of tasks applies to all PeopleSoft Financials modules:
Provide specialist-level functional knowledge and expertise of PeopleSoft 9.2 FCSM to functional staff, providing training, guidance and advice as required;
Provide business analysis and consultative support to the business users for the formulation of PeopleSoft enhancements, issue resolution, upgrades and implementation of new FCSM functionality;
Provide functional configuration support including (not exhaustive) business unit set up, combination edits, new contributions types, tree management etc.;
Work with the business and technical teams to help them design both process and PeopleSoft application solutions to meet changing complex business needs
Understanding the existing business processes, in order to develop alternative approaches, practices and procedures for business process improvements to build fully functional and controlled business processes and related reports;
Create fit/gap analysis presentations and communicate solutions to stakeholders;
Support the running and improvement of NVsion Reports and queries as requested by stakeholders.
Support the business in providing data extraction and reports when required eg during Audits, Financial Report preparation and other reporting needs.
The consultant will provide functional and technical support for user issues arising from PeopleSoft Financials.
The following modules will be the primary focus for the support work:
Accounts Receivable
Accounts Payable
Billing
Contracts
Cash Management
General Ledger
Payables
Payroll
Reporting (Peoplesoft Nvision, Query
Functional Requirements:
The Consultant will have in-depth functional PeopleSoft experience, understanding business processes and challenges and translating them into best practice solutions, and a good understanding of the technical. This includes business requirement gathering, solution design, assisting PeopleSoft 9.2 configuration and testing. This expertise must include in-depth proficiency in understanding the GL module and Contracts, AR and Billing as well as procure to pay.
At least 8 years experience of working with the listed modules in PeopleSoft Financials
Highly skilled knowledge of PS query and NVision reporting
Highly skilled knowledge of Financials functional configuration
Strong demonstrable knowledge of problem-solving issues and supporting a non- technical user group
Functional knowledge of PeopleSoft Global Payroll would be a distinct advantage
AWARD & OTHERS
The applicants attention is drawn to the important role that the curriculum vitae plays in the evaluation. Curriculum vitae shall illustrate the specific skills relevant to this request.
We would like to receive CVs of suitable candidates together with pricing quotations, based on a daily net rate including travel costs for the services described for off-site work.
PROVIDER
infom consulting is an owner-managed business and consulting firm in Germany. The company supports large corporations and larger SMEs across Europe. Our IT experts are realising projects for the European Institutions, United Nations agencies, International Organisations and multinational companies across the EU.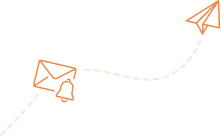 Alert me to jobs like this:
PeopleSoft FIN-Functional-Support - REMOTE - UN-agency-client - EN-speaking in Roma, Italy, Contract/Project - Remote
Amplify your job search:
CV/résumé help
Increase interview chances with our downloads and specialist services.
CV Help
Expert career advice
Increase interview chances with our downloads and specialist services.
Visit Blog
Job compatibility
Increase interview chances with our downloads and specialist services.
Start Test