Posted on Apr 12, 2023 by Capgemini
SAP Supply Chain Manufacturing and PP/DS Consultant
Posted on Apr 12, 2023 by Capgemini
Manchester

,

Lancashire

,

United Kingdom
Job Title: SAP Supply Chain Manufacturing and PP/DS Consultant
Location: Any UK based location
Working Pattern: Full-Time, Permanent
The job on offer
As a SAP Supply Chain Manufacturing and Production Planning/Detailed Scheduling Consultant, you will work as part of a great team shaping and delivering the latest processes and solutions to a wide and varied set of clients, across many different industry sectors. This role is a unique chance to work with the latest technologies, for example: S/4HANA, IoT, UI5, Digital, Cloud and Mobile, helping Clients renew their enterprise as they move through their transformation journeys; bringing the intelligent enterprise to life. Your knowledge of supply chain core solutions, along with your expertise in delivering Manufacturing and Production Planning/Detailed Scheduling Consultant functionality into the wider solution will allow you to shape, build and deliver solutions that will take our clients to the next level.
About our UK SAP Practice: Capgemini UK is a leading SAP Integration Partner, helping our clients navigate through complex SAP transformations. Capgemini UK has 1000 + SAP practitioners across UK & India and are ranked for SAP S/4HANA® certifications in UK and globally. We work closely with our clients to transform their business together using the latest SAP products and architecture, a deep knowledge of industries and markets, and innovative delivery methodologies.
Your role
Be part of a team that solves problems and provide solutions for large, corporate clients in multiplesectors, working in cross-discipline, agile and distributed teams
Lead your functional area within the engagement as a Supply Chain Manufacturing and Production Planning/Detailed Scheduling Consultant to deliver full project life cycles, supporting and mentoring where necessary
Develop skills to provide thought leadership to our clients and internal customers with your knowledge ofavailable solutions both within the SAP portfolio, and the supporting products recognised within the industries
Alongside project delivery you will manage and develop your career through training, networking andcontributing to the practice and wider group growth and objectives
Your profile
Commitment, flexibility, thought leadership and a hunger to develop your career within the SAP SCM teamand the wider Capgemini Group.
You have a passion to work with our clients, advising them on how to get the most out of their SAP technologies
You will have a depth of consulting and functional experience of working across SAP Supply Chainbusiness processes and how apply the latest thinking and solutions to meet our client needs
Industry and business process knowledge in one or more of the following sectors; Aerospace andDefence, Consumer Products or Discrete Manufacturing
You will be required to pass through SC Clearance if you are successful in this recruitment process, which is a condition of undertaking the role. Please ensure you are aware of the requirements before submitting your application. For more information about Security Clearance you can check the requirements in advance online.
Why Capgemini is unique
At Capgemini we don't just believe in Diversity & Inclusion, we actively go out to making it a working reality. Driven by our core values and Active Inclusion Campaign, we build environments where you can bring you whole self to work.
Capgemini offers the opportunity to shape your career path, based on your interests and ambitions. For example, if you want to become a 'People Manager' Connected Manager learning journey is there for you. If you want to become an 'Architect' our Global Architect Community offerings can help you get there.
Get the future you want
Growing clients' businesses while building a more sustainable, more inclusive future is a tough ask. But when you join Capgemini, you join a thriving company and become part of a diverse collective of free-thinkers, entrepreneurs and industry experts. A powerful source of energy that drives us all to find new ways technology can help us reimagine what's possible. It's why, together, we seek out opportunities that will transform the world's leading businesses. And it's how you'll gain the experiences and connections you need to shape your future. By learning from each other every day, sharing knowledge and always pushing yourself to do better, you'll build the skills you want. And you'll use them to help our clients leverage technology to grow their business and give innovation that human touch the world needs. So, it might not always be easy, but making the world a better place rarely is. Capgemini. Get The Future You Want.
About Capgemini
Capgemini is a global leader in partnering with companies to transform and manage their business by harnessing the power of technology. The Group is guided everyday by its purpose of unleashing human energy through technology for an inclusive and sustainable future. It is a responsible and diverse organization of over 360,000 team members in more than 50 countries. With its strong 55-year heritage and deep industry expertise, Capgemini is trusted by its clients to address the entire breadth of their business needs, from strategy and design to operations, fueled by the fast evolving and innovative world of cloud, data, AI, connectivity, software, digital engineering and platforms. The Group reported in 2022 global revenues of €22 billion.
Get the Future You Want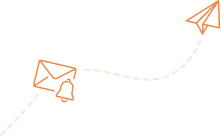 Alert me to jobs like this:
SAP Supply Chain Manufacturing and PP/DS Consultant in Manchester, Lancashire, United Kingdom, Full-Time
Amplify your job search:
CV/résumé help
Increase interview chances with our downloads and specialist services.
CV Help
Expert career advice
Increase interview chances with our downloads and specialist services.
Visit Blog
Job compatibility
Increase interview chances with our downloads and specialist services.
Start Test