Posted on Mar 17, 2023 by Request Technology
Lead Red Team Penetration Tester (Remote)
Posted on Mar 17, 2023 by Request Technology
Lead Red Team Penetration Tester
Salary: starting at $160k + bonus
Location: 100% Remote
*We are unable to provide sponsorship for this role*
Qualifications
BS in Computer Science, Information Management, Information Security, or comparable
8+ Years' experience penetration testing.
10+ Years' experience in Information Assurance or Information Security environment.
Certificates or Licenses preferred.
Strong proficiency in network, application, emissions and physical security.
Strong proficiency in social engineering and intelligence gathering.
Strong experience with custom Scripting (python, powershell, bash, etc.) and process automation.
Strong experience with database security testing (MSSQL, DB2, MySQL, etc.).
Strong proficiency with common penetration testing tools (Kali, Armitage, Metasploit, Cobalt Strike, Nmap, Qualys, Nessus, Burp Suite, Wireshark, Recon-NG, Netsparker, Ettercap/Bettercap, Hashcat, Bloodhound, Ida Pro, Ghidra, Sublist3r, Rubeus, Mimikatz, CrackMapExec, Exploitdb, Yersinia, Impacket, etc.).
Experience with Mainframes, Windows, Unix, MacOS, Cisco, platforms and controls.
Proficient in creating content with Microsoft Office (Word, Excel, PowerPoint, Visio).
Proficient in basic document management in a Microsoft SharePoint environment.
Experience with dedicated document management tools (eg, DMS, PolicyTech) a plus.
Experience with using ServiceNow a plus.
Responsibilities
Execute Red Team simulations based on organizationally defined threat scenarios with strict adherence to the agreed-upon rules of engagement.
Conduct various Red Team activities such as: Intelligence Gathering, Network/Operating System/Application Penetration Testing, Web Application Penetration Testing, Mobile Application Testing, Social Engineering, Basic Emissions/Signals Testing, Physical Security Testing, etc.
Execute Open Source Intelligence Collection and Analysis Techniques (OSINT); leverage available resources and develop custom tools.
Understand vulnerabilities and develop relevant exploits/payloads for use during Red Team activities.
Perform security risk assessment, threat analysis and threat modelling.
Perform independent reviews of company security, network, and applications.
Plan/Design/Execute security related activities and create artifacts.
Stay on-time, on-budget, and within scope of testing activities.
Develop clear detailed reports and recommendations based on concrete evidence.
Debrief users and provide remediation strategy on findings.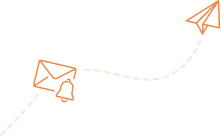 Alert me to jobs like this:
Lead Red Team Penetration Tester (Remote) in Not Specified, PR, Full-Time
Amplify your job search:
CV/résumé help
Increase interview chances with our downloads and specialist services.
CV Help
Expert career advice
Increase interview chances with our downloads and specialist services.
Visit Blog
Job compatibility
Increase interview chances with our downloads and specialist services.
Start Test