Posted on Mar 17, 2023 by Aston Carter
Transaction Monitoring Analyst
Posted on Mar 17, 2023 by Aston Carter
Description:
Our Client, a leading Arab bank based in the city is looking to hire within their Transaction Monitoring Team. They are looking for candidates with strong experience across Screening, Due Diligence & Trade Finance.
CTDD Associate - TMD L1 & L2 has is responsible for conducting due diligence on all transactions referred to TMD either systematically or manually. The Associate is responsible for reviewing Behavioural and transactional activities and is required to analyse such information, ensuring efficient identification of suspicious activities and/or transactions. The Associate is also required to ensure due diligence is conducted in line with the requirements of the Bank Policies and the UK regulatory authorities in the prevention of financial Crime and anti-money laundering.
Conduct in-depth analysis and investigation of all transactions referred to TMD either through automated system or manual processes from any area within the Bank
Conduct in-depth analysis and investigation of all system-generated alerts
Participate in the day to day tasks relating to the banks sanctions systems including checking and maintenance of filter logs, and sanctions screening lists maintenance as directed
Participate in Transaction Monitoring and Financial Crime projects and initiatives as directed
Take ownership of individual alert cases using appropriate case management tools and techniques to progress in order to meet timescales for alert investigation process
Assist with transaction monitoring related queries
Investigate, review and refer where appropriate any transaction monitoring and sanctions related alerts.
Ensure proper investigation of suspicious transactions or money laundering alerts
This is a permanent role paying between £40,000 & £45,000 depending on experience + Bonus. Please not this is NOT a KYC role. If you are interested please apply and if your experience matches our clients needs we will be in contact within 48 hours.
Job Title: Transaction Monitoring Analyst
Location: London, UK
Rate/Salary: .00 GBP Yearly
Job Type: Permanent
Trading as Aston Carter. Allegis Group Limited, Bracknell, RG12 1RT, United Kingdom. No Allegis Group Limited operates as an Employment Business and Employment Agency as set out in the Conduct of Employment Agencies and Employment Businesses Regulations 2003. Aston Carter is a company within the Allegis Group network of companies (collectively referred to as "Allegis Group"). Aerotek, Aston Carter, EASi, Talentis Solutions, TEKsystems, Stamford Consultants and The Stamford Group are Allegis Group brands. If you apply, your personal data will be processed as described in the Allegis Group Online Privacy Notice available on the website.
To access our Online Privacy Notice, which explains what information we may collect, use, share, and store about you, and describes your rights and choices about this, please go to the website.
We are part of a global network of companies and as a result, the personal data you provide will be shared within Allegis Group and transferred and processed outside the UK, Switzerland and European Economic Area subject to the protections described in the Allegis Group Online Privacy Notice. We store personal data in the UK, EEA, Switzerland and the USA. If you would like to exercise your privacy rights, please visit the "Contacting Us" section of our Online Privacy Notice for details on how to contact us. To protect your privacy and security, we may take steps to verify your identity, such as a password and user ID if there is an account associated with your request, or identifying information such as your address or date of birth, before proceeding with your request. If you are resident in the UK, EEA or Switzerland, we will process any access request you make in accordance with our commitments under the UK Data Protection Act, EU-U.S. Privacy Shield or the Swiss-U.S. Privacy Shield.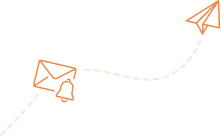 Alert me to jobs like this:
Transaction Monitoring Analyst in London, United Kingdom, Full-Time
Amplify your job search:
CV/résumé help
Increase interview chances with our downloads and specialist services.
CV Help
Expert career advice
Increase interview chances with our downloads and specialist services.
Visit Blog
Job compatibility
Increase interview chances with our downloads and specialist services.
Start Test