Posted on Mar 17, 2023 by Request Technology
Senior Matillion Data Engineer
Posted on Mar 17, 2023 by Request Technology
*We are unable to sponsor as this is a permanent Full time role*
*All Employees must be Covid-19 Vaccinated.*
A prestigious company is on the search for a Sr. Matillion Data Engineer. This engineer will need to focus on Matillion and Informatica and have experience with data transformation tools. This is a builder and architect Matillion Engineer. They will build custom solutions and automate custom control tests. They will interface heavily with stakeholders. They will design and implement AWS RedShift, Matillion, Snowflake, Azure data warehouses, etc. They will need experience with either PowerShell or Python Scripting.
Responsibilities:
Designs, and develops new enterprise technologies, architectures, and security products that will support security requirements for the enterprise and its customers, business partners, and vendors. Develop processes, develop documentation templates, and implement tooling to enable security service delivery.
Strong knowledge and experience developing in Snowflake, Matillion, Informatica, or similar products.
Practical experience in data engineering, including: the design, implementation, and maintenance of data pipeline working with a variety of data types designing multi-step data transformations, and processing data at scale.
Practical experience in data visualization, dashboarding, and UI/UX. Tableau, PowerBI, or similar product experience strongly preferred.
Education/training in engineering, analytics, computer science, or related disciplines preferred.
Knowledge of cloud computing, storage services and architecture patterns (Azure strongly preferred) preferred.
Experience/training in automation technologies including Robotic Process Automation, Scripting, and batch processing.
Serves as a security expert in business process design, application development, and data engineering. Engage with security specialists, solutions architects, and other functional area specialists to ensure adequate enterprise security solutions are in place to sufficiently mitigate identified risks, and to meet business objectives and regulatory requirements.
Assesses the effectiveness of cybersecurity capabilities internal to the organization, provide guidance on effectively managing the risk of ineffective capabilities, and influence decision making by educating business stakeholders on the risk.
Supports and collaborates with other Engineers through evaluation, design analysis, and development phase
QUALIFICATIONS
Minimum Education and Experience
4+ w/Bachelor's degree
2+ years of experience with a master's degree in a relevant field of study is acceptable
4+ years of combined hands-on IT and security architecture development and implementation work experience with a broad exposure to infrastructure/network and multi-platform environments.
2+ years of experience in information security solution engineering or security service delivery.
2+ years of experience in data analytics, business intelligence, or reporting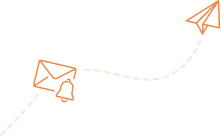 Alert me to jobs like this:
Senior Matillion Data Engineer in California, CA, Full-Time
Amplify your job search:
CV/résumé help
Increase interview chances with our downloads and specialist services.
CV Help
Expert career advice
Increase interview chances with our downloads and specialist services.
Visit Blog
Job compatibility
Increase interview chances with our downloads and specialist services.
Start Test