Posted on Mar 17, 2023 by Red - The Global SAP Solutions Provider
IOT senior consultant/Manager
Posted on Mar 17, 2023 by Red - The Global SAP Solutions Provider
(Senior) Manager - IoT
Our IoT practice is a dynamic blend of technologists, strategists, engineers and designers who use technology, data and science to drive major business innovations that deliver real-world value. Through an unmatched combination of creative vision, deep industry experience and state-of-the-art technology knowledge, our IoT practice is reimagining-and rewiring-how businesses work with the purpose to create lasting impact for our clients.
Your Responsibilities
We're looking for an IoT Senior Consultant/Manager with a deep passion for this fast growing area. Someone who can bring in his/her talent, skills and enthusiasm to shape the future of the IoT landscape:
You will share your expertise with the team and be responsible for the quality solutions we design and build at our clients. You will enable solutions that collect data from physical assets (ie trucks, machines, vessels, etc.) and enable insights that drive business operations - cool!
You will typically manage connected manufacturing, connected logistics & distribution and/or connected infrastructure projects leveraging your digital expertise to create unique solution for our clients, focusing on their needs. You will support our clients to shape their IoT and related technology vision and roadmap.
You will work with senior leaders to identify relevant use cases, define the technology direction and high level architecture to support the use cases. You will work with business and IT leaders in the conceptual design of IoT systems that include sensors, mass data ingestion, Real Time processing, data governance, analytics and integration with other enterprise systems.
You will lead engagements from design to implementation and oversee operations from a pilot all the way to the roll-out of full-scale IoT solutions.
You won't work alone. You'll work alongside smart, dynamic colleagues and you will directly contribute to and influence the ultimate client outcomes we care so much about. You will coach and get coached on a day-to-day basis by your colleagues. You will quickly adopt emerging technological trends (ie cognitive technologies as machine learning, artificial intelligence, predictive analytics, 5G and Connectivity etc.) to develop creative solutions tackling pressing client issues.
You will be collaborating with our value web (startups, corporates, universities and government agencies) in order to develop initiatives, projects and platforms to help create new IoT data marketplaces and innovation testbeds, lowering existing barriers for sharing of IoT data among organizations.
You will support and learn to develop "thought ware" and "point-of-view" documents on the Internet of Things domain.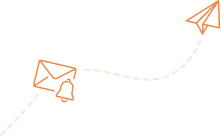 Alert me to jobs like this:
IOT senior consultant/Manager in Not Specified, Belgium, Full-Time
Amplify your job search:
CV/résumé help
Increase interview chances with our downloads and specialist services.
CV Help
Expert career advice
Increase interview chances with our downloads and specialist services.
Visit Blog
Job compatibility
Increase interview chances with our downloads and specialist services.
Start Test