Posted on Mar 17, 2023 by Scope AT Limited
Senior Security Engineer - Devops - Python/.NET - IaaS - Investment Banking (trading) - PERMANENT
Posted on Mar 17, 2023 by Scope AT Limited
Senior Security Engineer - Devops - Python/.NET - IaaS - Investment Banking (trading) - PERMANENT
PURPOSE AND SUMMARY

As a Senior Security Engineer, you will be working in the InfoSec Exposure Management (which also includes Vulnerability Management) team, and will be responsible for:
managing internal and external exposure & vulnerability tooling,
working with various technology teams to automate and integrate various data sources that will help with technical risk calculation and risk reporting.
The role is critical to minimising the risk of business disruption, reputational damage, and customer impact.
ESSENTIAL DUTIES AND RESPONSIBILITIES
Identify and automate the collection on data point to continuously:
discover external assets or digital footprint
discover internal assets or digital footprint
evaluate the vulnerability exposure
calculate the technical vulnerability risk by using asset and threat Intel data
Automate the reporting and alerting of technical vulnerability risk to different stakeholders
Automate the creation of security KRI and KPI.
Automate security policy enforcement rules
Review and optimize processes to ensure complete coverage of environment
Automate the collection of technical vulnerabilities across:
Classic Infrastructure or Cloud (AWS),
Operating Systems,
Web Applications,
APIs
SKILLS & EXPERIENCES ASSESSMENT

As an experience Senior Security Engineer, you will have:
Good understanding of modern engineering patterns and tools.
Practical experience with Infrastructure as Code and Continuous Delivery, and particularly with implementing them securely, and successfully encourages their adoption.
Experienced writing production code in at least one modern high-level language, such as Python, Node, or .NET.
Good understanding of Exposure & Vulnerability Management for Classic environments and XaaS platforms
Good understanding of Web Application Security frameworks, common vulnerabilities and associated remediations
Frameworks and methodologies such as CVSS, CIS Benchmarking, OWASP, MITRE
Ability to work with large datasets and automate the analysis of the potential impact on Instinet security posture.
JOB KNOWLEDGE, QUALIFICATIONS AND EDUCATION
Attack Surface Management tools
Vulnerability Management tools
Working knowledge/experience with REST APIs
SecOps, DevSecOps experience
Experience with data aggregation, visualization and analytics tools
By applying to this job you are sending us your CV, which may contain personal information. Please refer to our Privacy Notice to understand how we process this information. In short, in order to supply you with work finding services, we will hold and process your personal data, and only with your express permission we will share this personal data with a client (or a third party working on behalf of the client) by email or by upload to the Client/third parties vendor management system. By giving us permission to send your CV to a client, this constitutes permission to share the personal data that would be necessary to consider your application, interview you (Phone/video/face to face) and if successful hire you.

Scope AT acts as an employment agency for Permanent Recruitment and an employment business for the supply of temporary workers. By applying for this job you accept the Terms and Conditions, Data Protection Policy, Privacy Notice and Disclaimers which can be found at our website.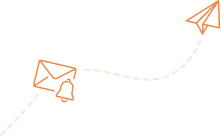 Alert me to jobs like this:
Senior Security Engineer - Devops - Python/.NET - IaaS - Investment Banking (trading) - PERMANENT in London, United Kingdom, Full-Time
Amplify your job search:
CV/résumé help
Increase interview chances with our downloads and specialist services.
CV Help
Expert career advice
Increase interview chances with our downloads and specialist services.
Visit Blog
Job compatibility
Increase interview chances with our downloads and specialist services.
Start Test