Posted on Mar 17, 2023 by Capgemini
Engagement Manager
Posted on Mar 17, 2023 by Capgemini
Engagement Manager-AMS
Location: Any UK Base
Job Type: Full-time, Permanent
The job on offer
In the Application Management Services (AMS) practice, we partner with our customers to enable innovation & disrupting futures. Collectively, we shape a vision & accompany customers in their digital transformation journey whist optimising the value of IT, aligning with their business priorities. As an Engagement Manager, you will be accountable for the global end-to-end delivery of the client's application technology solutions in line with their strategic business objectives. Capgemini's AMS practice helps clients to achieve their business growth and improve customer experience through collaboration and innovation. We offer a full range of industry leading services across all key industry sectors, including Digital, Enterprise Resource Planning, Cloud, SaaS, Open Source, and Cloud. AMS exploits some of the latest market technologies & methods around Automation, Artificial Intelligence, Collaboration, Process Mining, DevOps, and Agile, and you will be part of a team that helps customers to keep one step ahead of their competition.
Your role
Our Engagement Managers take accountability for the delivery of engagements that are either pure application support or, increasingly, whole life annuity type deals which can include application development, cloud management, consultancy, and third-party sub-contractors. We include a strong focus on delivering value-add to our clients - just delivering the contracted service and meeting the SLAs is not sufficient in today's market. Understanding the client's business and challenges and bringing solutions to them to improve their P&L is the type of service required and Capgemini, as a global provider, has a wide range of capabilities and solutions we can use to promote our clients. Our Engagement Managers work in a range of roles - either managing one engagement end to end, a portfolio of engagements, or the ongoing service within a larger multi-country, multi-practice deal, any of which can be delivered purely out of the UK or, more normally, in conjunction with our offshore teams.
Build a strong relationship with your client(s) and Take accountability for the delivery of products and services, to the highest standard, through the full product life cycle
Drive growth, innovation, and continuous service improvement as part of BAU delivery
Maintain a close awareness of your client(s) challenges and bottlenecks and leverage your network back to the wider Capgemini teams to bring the clients new propositions to assist them developing their business outside the scope of the sold engagement
Manage the engagement finances and other appropriate KPIs to defined targets
Build and develop your team.
Your profile
Leadership and management of teams - Strong at client management with the ability to face off to board members, stakeholder management at all levels, internally and externally. People Management performance management, career development and mentoring.
Financial Management & Account Growth - have commercial acumen and be able to evidence profit & loss accountability - have a evident track record of achieving account growth - crafting and permitting change controls, tangible service improvements, engaging sales teams to pursue opportunities
Transparent Governance - measuring the success of the engagement. Reporting needs to be necessarily tool-based, with a Real Time view of the contract metrics. As well as contract-based governance, planning services relevant to the improvement and transformation initiatives for the service is key. The strategic governance layer looks at not just the escalation and performance management, but also the engagement direction and priorities
Risk and Issue Management - have active experience of service risk and issue management & Contract management - to ensure Capgemini delivers the agreed service. Ability to manage their client's satisfaction without compromising Capgemini's contractual and commercial position. Contributing to the creation of new contracts using innovative commercial models. Transformation should be a standard on-going component in the contract. You need to constantly align our services to the customer's changing business objectives. Transformation and constant optimisation should be the key goals
Delivery models - have experience of the following delivery models:
Customised delivery engagement models like 'as-a-service' or 'outcome-based' (business or IT outcomes), where each customer will have different objectives and customising the delivery model as per their requirements should be our goal
Engagement management of a single, medium-large client engagement
Multi-client delivery model
Offshore delivery
DevOps
We are shaping a multi-year annuity business to fit the client's needs in a rapidly changing market - we need Engagement Managers who want to think out of the box, and well beyond delivering the SLAs and contract into the broader area of providing a different, leading-edge service, that spans, potentially, all the Capgemini disciplines appropriate to the client.
Why Capgemini is unique
At Capgemini we don't just believe in Diversity & Inclusion, we actively go out to making it a working reality. Driven by our core values and Active Inclusion Campaign, we build environments where you can bring you whole self to work.
We aim to build an environment where employees can enjoy a positive work-life balance. Through our New Normal campaign, we are looking to embed hybrid working in all that we do and make flexible working arrangements the day-to-day reality for our people. All UK employees are eligible to request flexible working arrangements.
At the Capgemini we offer opportunities to contribute to society, make a difference to the world and help Architects of Positive Futures. Through our sustainability framework Capgemini is at the cutting edge of helping organisations accelerate their net zero and wider sustainability ambitions.
Get the future you want
Growing clients' businesses while building a more sustainable, more inclusive future is a tough ask. But when you join Capgemini, you join a thriving company and become part of a diverse collective of free-thinkers, entrepreneurs, and industry experts. A powerful source of energy that drives us all to find new ways technology can help us reimagine what's possible. It's why, together, we seek out opportunities that will transform the world's leading businesses. And it's how you'll gain the experiences and connections you need to shape your future. By learning from each other every day, sharing knowledge and always pushing yourself to do better, you'll build the skills you want. And you'll use them to help our clients leverage technology to grow their business and give innovation that human touch the world needs. So, it might not always be easy, but making the world a better place rarely is. Capgemini. Get The Future You Want.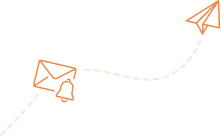 Alert me to jobs like this:
Engagement Manager in England, United Kingdom, Full-Time
Amplify your job search:
CV/résumé help
Increase interview chances with our downloads and specialist services.
CV Help
Expert career advice
Increase interview chances with our downloads and specialist services.
Visit Blog
Job compatibility
Increase interview chances with our downloads and specialist services.
Start Test