Posted on Mar 16, 2023 by Request Technology - Craig Johnson
Technology Support Specialist
Posted on Mar 16, 2023 by Request Technology - Craig Johnson
*We are unable to sponsor for this long-term contract role*
Prestigious Global Firm is currently seeking a Technology Support Specialist with end-user and video conferencing experience. Candidate will be responsible for day-to-day support of PC hardware and software. This includes installing, diagnosing, repairing, maintaining, and upgrading of personal computers and related systems. The candidate must have strong analytical skills and the ability to operate in extreme high-pressure situations, successfully handle multiple priorities and possess a high level of discipline while remaining flexible. The candidate should also be able to work independently when working remote when required. Candidate will be the primary AV technician and will be responsible for conference room setups, support and maintaining the firms conference rooms.
This role requires participation in firm wide maintenance window with occasional overtime on weekdays and weekends, especially during technology rollouts.
Responsibilities:
Support the day-to-day Conference Centre Technology operational needs.
Assist the conference technology team with organizing and documenting all aspect of Conference technology
Help keep documentation on all maintenance activities including any equipment changes and incident reports.
Set up audio conferences (microphones, sound systems, speakerphones, conference calls)
Set up and Support remote Zoom, WebEx, MS Teams and Remo events.
Set up and maintain visiting attorney offices.
Set up presentation equipment (LCD projectors, screens, videos)
Laptops (webcasts, network connections)
Become proficient on the operation of Crestron program
Organize daily operational needs and provide daily activity report to the Firmwide Conference Technology Manager.
Assist with monthly report as required to the Firmwide Conference Technology Manager.
Maintain documentation on all maintenance activities, projection lamp hours, any equipment changes and incident reports.
Daily coordination and communication with the local conference center scheduler to ensure the client's needs are provided and supported as requested.
Maintain coordination with the FW Conference Technology team.
Maintain sufficient inventory of supplies (batteries, cables, DVD's, power supplies)/ensure operating efficiency of equipment.
Ensure daily that all onsite Conference Centre Technology systems are fully functional.
Qialifications:
Excellent judgment in assessing user issues; intermediate trouble-shooting methodology.
Ability to work to the best resolution either through own knowledge or proper, timely escalation.
Proficient in Windows 10 OS and core application suite; including the Microsoft Suite and various Kirkland applications.
Intermediate knowledge of Remote Computing and Citrix experience.
Intermediate PC troubleshooting skills and assists other team members in troubleshooting and diagnosing issues
Intermediate knowledge of iOS setup and troubleshooting.
Knowledge of networks including wireless experience.
Intermediate understanding and knowledge of Voice Over IP (VOIP) telephone systems.
Demonstrates the willingness and ability to help other team members on difficult issues.
Documents new findings/solutions and processes
Adheres to use of call ticketing system for each incident (eg request, issues, etc.).
Understands and follows ticket ownership guidelines and system usage.
Solid ability to research information through internal and external sources.
Adheres to written procedures, checklists and all quality control associated with project rollouts.
Participates in on-call and overtime on an as needed basis.
Minimum of 5 to 6 years of experience in a professional services environment, law firm experience preferable.
Minimum of 4 years of AV experience in a conference environment.
Must have a current or working towards Avixa CTS certification and maintained during employment.
A+ and/or Microsoft certification are desirable.
Technologies:
Microsoft Windows
Microsoft Office Suite
iManage DeskSite and FileSite
Citrix/VPN
Polycom and Cisco Video Conference Systems
AirWatch
PeopleSoft
Carpe Diem
Avaya
MFA
ITSM Ticket Management System
Lenovo laptops and desktops
Avixa CTS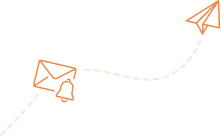 Alert me to jobs like this:
Technology Support Specialist in Salt Lake City, UT, Contract/Project
Amplify your job search:
CV/résumé help
Increase interview chances with our downloads and specialist services.
CV Help
Expert career advice
Increase interview chances with our downloads and specialist services.
Visit Blog
Job compatibility
Increase interview chances with our downloads and specialist services.
Start Test