Posted on Mar 16, 2023 by Actalent
HTA Statistician
Posted on Mar 16, 2023 by Actalent
Job Title: Principal Biostatistician - Health Technology Assessment (HTA)
Job Description:
Our client is seeking a highly experienced Principal Biostatistician to join our team in the Health Technology Assessment (HTA) department. The ideal candidate will have a strong background in oncology and a thorough understanding of HTA processes and
methodologies.
Key Responsibilities:
Design, conduct, and lead complex statistical analyses for HTA submissions
Provide statistical expertise and guidance to cross-functional teams throughout the product development process
Collaborate with external partners and stakeholders to ensure the appropriate collection and use of data for HTA submissions
Stay current with industry trends and advancements in statistical methods and HTA processes
Review and provide feedback on statistical methods and analyses performed by external partners
Qualifications:
Ph.D. in Biostatistics or a related field
A minimum of 5 years of experience in a biostatistics role, with a focus on oncology
Strong understanding of HTA processes and methodologies
Experience with statistical software such as SAS, R, and STATA
Strong communication and collaboration skills
Experience leading cross-functional teams
This is an exciting opportunity to work with a leading pharmaceutical company and contribute to the development of innovative oncology treatments.
To find out more contact me via (see below)
Job Title: HTA Statistician
Location: London, UK
Rate/Salary: 110.00 GBP Hourly
Job Type: Contract
Trading as Aerotek. Allegis Group Limited. No Allegis Group Limited operates as an Employment Business and Employment Agency as set out in the Conduct of Employment Agencies and Employment Businesses Regulations 2003. Aerotek and Actalent Services are companies within the Allegis Group network of companies (collectively referred to as "Allegis Group"). Aerotek, Actalent Services, Aston Carter, EASi, Talentis Solutions, TEKsystems, Stamford Consultants and The Stamford Group are Allegis Group brands. If you apply, your personal data will be processed as described in the Allegis Group Online Privacy Notice.
To access our Online Privacy Notice, which explains what information we may collect, use, share, and store about you, and describes your rights and choices about this, please go to the website.
We are part of a global network of companies and as a result, the personal data you provide will be shared within Allegis Group and transferred and processed outside the UK, Switzerland and European Economic Area subject to the protections described in the Allegis Group Online Privacy Notice. We store personal data in the UK, EEA, Switzerland and the USA. If you would like to exercise your privacy rights, please visit the "Contacting Us" section of our Online Privacy Notice for details on how to contact us. To protect your privacy and security, we may take steps to verify your identity, such as a password and user ID if there is an account associated with your request, or identifying information such as your address or date of birth, before proceeding with your request. If you are resident in the UK, EEA or Switzerland, we will process any access request you make in accordance with our commitments under the UK Data Protection Act, EU-U.S. Privacy Shield or the Swiss-U.S. Privacy Shield.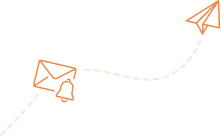 Alert me to jobs like this:
HTA Statistician in London, United Kingdom, Contract/Project
Amplify your job search:
CV/résumé help
Increase interview chances with our downloads and specialist services.
CV Help
Expert career advice
Increase interview chances with our downloads and specialist services.
Visit Blog
Job compatibility
Increase interview chances with our downloads and specialist services.
Start Test