Posted on Mar 16, 2023 by Reed Technology
IT Manager
Posted on Mar 16, 2023 by Reed Technology
Sandbach

,

Cheshire

,

United Kingdom
IT Manager
Based in Sandbach
Competitive Salary
Manage IT Infrastructure and work with business partners ensuring the efficient running of IT services.
Areas of Responsibility
Work with business partners and ensure the efficient running of IT services by Identifying areas for improvement and implementing strategic solutions in time.
Manage the procurement of IT hardware and software.
Design, develop, implement, and coordinate systems, policies, and procedures. Ensure services are compliant with local legislation.
Ensure security of data, network access and backup of systems.
Work with the Global Head of IT to facilitate the corporate IT strategy by assisting with IT projects.
Audit IT systems and assess their outcomes.
Research and implement IT solutions enabling efficiency savings and achieving best value for money.
Manage the escalation of IT problems ensuring problems are resolved in a timely manner whilst reducing the impact to the business.
Manage costs and negotiate provisions of service with global service providers.
Support global offices
Key Performance Indicators
Manage relationships with the Global service providers to ensure they provide a high standard of service.
Identify areas for improvement and work with Service providers to resolve problems in a timely manner.
Negotiate rates on hardware and software whilst maintaining a high standard quality of service.
Regular reviews of current IT policies and procedures ensuring compliance with local legislation.
Regular reviews of IT processes to ensure IT services are as efficient as possible and implement changes to procedures for improvement.
Regular audits on Firewalls and IT security provisions. Identify and resolve any IT security risks to the business.
Regular checks to ensure that hosted services are secure and backed up.
Assist with the implementation of new concepts and technologies in line with the corporate IT strategy.
Monitor the functionality of all services and ensure they are running at maximum capacity.
Liaise with service providers to upgrade any degrading services whilst minimizing disruption to operations.
Agree service provider contracts and SLAs are sufficient for business needs.
Assist the Head of IT researching new technologies and concepts which are beneficial for the business and best value for money.
Ensure any major IT problems are reported correctly and treated as a priority.
Any problems on IT infrastructure are dealt with efficiently.
Negotiate service provision contracts with Global service providers ensuring sufficient services are given at reasonable costs.
Determine where cost savings can be achieved whilst maintaining a high level of service to the company.
Installation and maintenance of Hardware within our UK offices.
Assist employees with IT queries escalated by the helpdesk. This may involve some out of hours/weekend work if it is a critical issue.
Travel to global offices resolving IT queries that cannot be resolved by local service providers. A valid passport will be required and a driving license will support this.
Technical Requirements
Knowledge on Microsoft services including M365 administration, MS Exchange and Azure Domain services.
Knowledge of Network infrastructures
Knowledge of UK IT security policies, procedures, and compliance
Experience in managing IT security platforms ie Firewalls and security endpoints
Knowledge of technical management including computer hardware/software systems
Ensure security of data, network access and backup systems
Able to assess current IT processes and the IT infrastructure of our offices and implement improvements where needed.
Design, develop, implement and coordinate systems, policies and procedures.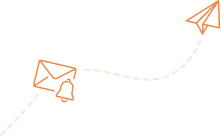 Alert me to jobs like this:
IT Manager in Sandbach, Cheshire, United Kingdom, Full-Time
Amplify your job search:
CV/résumé help
Increase interview chances with our downloads and specialist services.
CV Help
Expert career advice
Increase interview chances with our downloads and specialist services.
Visit Blog
Job compatibility
Increase interview chances with our downloads and specialist services.
Start Test