Posted on Mar 16, 2023 by Initi8 Recruitment
Senior Frontend React Developer required
Posted on Mar 16, 2023 by Initi8 Recruitment
The Job
A Senior Frontend React Developer is required for a growing team and this is an exciting opportunity to join a company that has great passion in what they do.
They require a Senior Frontend React Developer to work on setting the Front End foundations and standards across all of their products! As an SaaS business, the power and importance of good Engineering is not lost on them and their platform provides data-driven insights, for their audience and they rely on their software to complete business-critical tasks.
The Role
As the Senior Frontend Developer you will work with your colleagues including the Product Manager, Designer, Data experts and beyond to bring their products to life, in alignment with the product roadmap. You will help refine new feature requests with the team, identifying sub-tasks and dependencies and estimating complexity and drive code quality and best practices within the team and help establish consistent patterns across the whole Front End practice.
As the Senior Front End developer you would be the lead on building this platform out. So of course, plenty of classic SaaS UX as you would expect from B2B tool, but also plenty of data visualisations - because that's the core of the business.
The company
This company has excellent values and passion about what they do. This company believes that the world of work should be filled with equity, diversity, inclusion and wellbeing. They believe one of the ways to make that happen is to use data to cut through the fluff, and take meaningful action.
They have built a software that does just that! Their clients subscribe to it, so that their HR teams can use all of this juicy data to make good decisions that will make the life of their employees meaningfully better.
Their start-up launched in 2018, and they have big hopes for the future. Because their mission is about making workplaces better, they hold a pretty high standard to the kind of working environment they should have themselves - this means they do things a little differently that you may have experienced before. If you're interested in learning more, please do apply today. One thing that sums it all up is their commitment to having big hearts and small egos.
About you
If you are a React Developer and you care about the impact that great HR data can have in the workplace then this is for you! Their entire business is literally dedicated to making the world of work as best as it can be through data!
You should enjoy getting involved in the big picture strategy and you will be part of a cross functional team.
This role will bring you a challenge and if you want to go all-in into a start-up adventure that is well funded and you have experience then speak to us today!
Requirements
You embrace and relate to their values: Humanity, Courage and Excellence.
You want to embrace working in a hierarchy-free structure (which is different than a 'no accountability' structure)
You have worked in a tech start-up (that's 50 people or less) for at least 2 years
You have worked as a Front End Engineer (React), on SaaS products for at least 5 years
You are organised, always updating your tickets and documenting your work
You lead by example - whether that be silently through the quality of your work, or helping run effective ceremonies and you want to drive everyone to excellence
Your approach is to think before you act - they properly refine and plan their tickets so development and testing is easier
You are ready to roll-up your sleeves and get stuff done, not just manage and guide other people to do the work.
You are open to growth, in the fullest sense of the word - whether it's new skills, unlearning toxic work behaviours, embracing different work practices, expanding your knowledge of the many nuances of what "inclusion" means or coming to terms with your own privilege. As mentioned - humanity, courage and excellence.
D3JS would be a massive plus, but other visualisation libraries are also fine
Why you should apply
The company has created an amazing office, that brings calm for those who like a more focused environment and a high energy room for those that enjoy the buzz! If you like socializing then this is the place for you as you will get to enjoy summer retreats and monthly socials. You will get plenty of time off with 31 days holiday plus bank holidays and a wellbeing allowance.
Salary
£70k + Shares
Location
London - This is a hybrid role and you are required to be in the London office 2 days a week.
What you should do now
If you think you are a capable Senior React Developer, looking for development and excitement and you have enjoyed what you have just read, please send your CV to us using the link below.
If you are a React Developer and have questions about this role, please contact Claire at Initi8 HQ.
If this isn't what you are looking for but know of someone else who is suitable, please do not hesitate to refer them to us!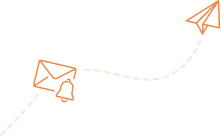 Alert me to jobs like this:
Senior Frontend React Developer required in London, United Kingdom, Full-Time
Amplify your job search:
CV/résumé help
Increase interview chances with our downloads and specialist services.
CV Help
Expert career advice
Increase interview chances with our downloads and specialist services.
Visit Blog
Job compatibility
Increase interview chances with our downloads and specialist services.
Start Test