Posted on Mar 16, 2023 by Networker Global Limited
Senior Derivatives Analyst
Posted on Mar 16, 2023 by Networker Global Limited
Edinburgh

,

Midlothian

,

United Kingdom
Job Title: Senior Derivatives Analyst
Location: Edinburgh (Hybrid)
Rate: £165 Per Day PAYE/Umbrella option is available/Inside IR35
Duration: 9 months (high probability of extension)

Job Description/Role Purpose:
This role will provide specialist Derivative support across all Investment Operations Middle Office Clients. Encompassing key processes and controls across a variety of Derivative products from Exchange Traded Futures and Options to OTC Derivatives, Repurchase Agreements and Contract for Difference products.
The responsibilities of this role will include trade matching and margin management for ETD products, as well as dealing with client and broker queries in a professional and timely manner. OTC Derivatives duties include trade confirmation, life cycle event management and analysis of complex data exceptions. The role demands an individual with significant experience in communicating with both internal & external stakeholders in a clear & concise manner as well as the ability to work under pressure to meet tight deadlines.
Key Accountabilities:
Regulatory/Risk & Compliance
Ensure that Current Procedures and Checklists meet the requirements of Audit, FIM, external regulators and Operations Risk and Control.
Ensure daily complex exception reporting is completed within guidelines, with any errors promptly rectified, maintaining data integrity standards.
Continually reassess the operational risks inherent in the business, taking account of changing economic or market conditions, legal and regulatory requirements, operating procedures and practices, management restructures, and the impact of new technology.
Change Management:
High degree of liaison with IT department, raising system enhancements where applicable to prevent error recurrence, and to automate or improve internal process.
Work with Change Management to implement client change requests including, but not limited to, on-boarding new funds, custody transfers and trading of new OTC and ETD products.
Participate in various projects that require derivatives expertise, showing the ability to think outside the box and solve complex issues.
Accountability#:
Accountable for own day-to-day performance and meeting tight deadlines. Expected to make decisions and resolve queries in an accurate and timely manner.
Take ownership of tasks/issues and ensure these are all followed through to completion.
In the absence of your direct report, be available as first level of escalation and support for queries from internal departments and external contacts as required.
Act in an engaged manner, looking to understand our client's business and offer the best service possible.
Client/Customer Service:
Provide expert advice, guidance and query handling to meet client needs and expectations.
Be an engaging point of contact for clients, with a drive to understand their business.
Maintain good working relationships with counterparties, brokers and third party custodians. Where required provide input into Internal Scorecards or Market Surveys to accurately assess performance and service levels.
Reporting and Management Information:
Ensure prompt resolution of all reconciliation items, providing clear, concise & relevant documentation to support outstanding items.
Ensure all client reporting is completed in an effective manner, meeting any deadlines and ensuring accuracy of data.
Maintain MI and KPI stats in order to track our performance and effectiveness of what we do.
Knowledge & Experience/Qualification:
Strong knowledge of Derivatives products gained within the Investment Bank/Fund Services Industry, with exposure to ETD and OTC markets.
IAQ/IOC Qualification desirable.
Awareness of accounting practices for Derivative products.
Advanced Excel skills an advantage.
Proven ability to work accurately within tight timescales, with excellent attention to detail.
Strong written and oral communication skills for internal/external stakeholders.
Proven analytical skills with an ability to solve problems in an effective manner.
Experience of adapting to change whilst maintain high standards of customer service.
Genuine hunger to learn and desire to get fully engaged in day-to-day activity.
Management of Risk:
Is aware of the Operational Risk scenario associated with the role and acts in a manner that takes account of operational risk considerations.
Observation of Internal Controls:
Maintains internal control standards, including the timely implementation of internal and external audit points together with any issues raised by external regulators.
Understands, follows and demonstrates compliance with all relevant internal and external rules, regulations and procedures that apply to the conduct of the business activities associated with the role, specifically Bank plc internal controls and compliance policies and manuals.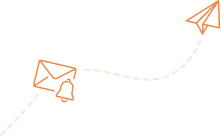 Alert me to jobs like this:
Senior Derivatives Analyst in Edinburgh, Midlothian, United Kingdom, Contract/Project
Amplify your job search:
CV/résumé help
Increase interview chances with our downloads and specialist services.
CV Help
Expert career advice
Increase interview chances with our downloads and specialist services.
Visit Blog
Job compatibility
Increase interview chances with our downloads and specialist services.
Start Test