Posted on Mar 16, 2023 by Capgemini
GCP Architect
Posted on Mar 16, 2023 by Capgemini
Job Title: GCP Architect
Location: Anywhere in UK(Hybrid)
Duration: Full-time, Permanent

The Job On Offer

You'll be joining a passionate, professional and highly skilled team of architects and engineers who specialise in building and integrating custom software solutions at enterprise scale.Innovation in delivery is always at the forefront of our minds, which is why we utilise a variety of cloud, open source and proprietary technologies to achieve the best possible outcome for our clients. We have world class architecture and software engineering communities; we invest in doing things right and have plenty to say on the subject.
Your role
Work on some of the most bleeding edge cloud- native architectures in development today.
Take end-to-end ownership of shaping solutions & defining the right architectural approach.
Support estimation, planning and delivery as a Technical Leader.
Collaborate closely with our engineering teams to ensure our solutions are built to reflect your solution vision and make the best use of current development practices.
Maintain technical relationships with our clients and technology partners.
Be a trusted technology adviser to our clients as well as to Capgemini colleagues.
Your profile

* Excellent knowledge of exploiting at least one major Cloud platform (pref. GCP) for delivery of cloud-native solutions.
* Exposure to and some experience of working with structured architecture approaches (eg TOGAF).
* A track record delivering successful Cloud transformation/migration projects using to Google Cloud Platform
* A strong background in Java and core open source technologies and frameworks; experience of building scalable, resilient and secured applications.
* Experience architecting enterprise-level solutions using GCP, across a wide range of Google Data Products and Integration services (BigQuery, Dataflow, DataProc, AI Building Blocks, Looker, Cloud Data Fusion, Dataprep and Pub/Sub)
* Designing cloud solution using microservice-based architectures, Service Mesh or Data & Event Streaming technologies (eg Kafka) using domain-driven design (DDD), CQRS and Event Sourcing patterns.
* Solutions using NoSQL databases and non-relational data storage (BigTable & DataStore)
* Experience in working in collaborative teams.
* Experience in Agile/Scrum methodology.
* Working with distributed, off-shore delivery teams.
* Experience designing solution using containerisation technologies: Docker or Kubernetes.
* DevOps background/experience.
* API-centric architectures.
* JavaScript frameworks (eg Spring, ReactJS, NodeJS).
Why Capgemini is unique

We aim to build an environment where employees can enjoy a positive work-life balance. Through our New Normal campaign, we are looking to embed hybrid working in all that we do and make flexible working arrangements the day-to-day reality for our people. All UK employees are eligible to request flexible working arrangements.
We work with a range of clients all with a unique set of business, technological and societal ambitions.
Working for Capgemini you get to be at the forefront of designing future experiences, which truly impact our clients and wider society for the better.
Capgemini offers the opportunity to shape your career path, based on your interests and ambitions. For example, if you want to become a 'People Manager' Connected Manager learning journey is there for you. If you want to become an 'Architect' our Global Architect Community offerings can help you get there.
About Capgemini

Capgemini is a global leader in partnering with companies to transform and manage their business by harnessing the power of technology. The Group is guided everyday by its purpose of unleashing human energy through technology for an inclusive and sustainable future. It is a responsible and diverse organization of over 340,000 team members in more than 50 countries. With its strong 55-year heritage and deep industry expertise, Capgemini is trusted by its clients to address the entire breadth of their business needs, from strategy and design to operations, fueled by the fast evolving and innovative world of cloud, data, AI, connectivity, software, digital engineering and platforms.
The Group reported in 2021 global revenues of €18 billion.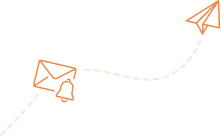 Alert me to jobs like this:
GCP Architect in England, United Kingdom, Full-Time
Amplify your job search:
CV/résumé help
Increase interview chances with our downloads and specialist services.
CV Help
Expert career advice
Increase interview chances with our downloads and specialist services.
Visit Blog
Job compatibility
Increase interview chances with our downloads and specialist services.
Start Test