Posted on Mar 16, 2023 by Capgemini
Power Platform Technical Consultant - Hybrid
Posted on Mar 16, 2023 by Capgemini
Job Title: Power Platform Technical Consultant
Location: UK Wide - Hybrid
Duration: Permanent, Full-time

The Job on Offer

As a Power Platform specialist, you would bring a wealth of knowledge across the whole of the Power Platform to our projects and clients. Utilising a cross spectrum of technical and functional skills, you will be able to build applications, advise on solutions, lead discussions and design sessions and drive adoption of the Power Platform.
Your Role
The role is delivery focused with opportunities to work on pre-sales if that is something you are interested in.
Identify user needs and create great relationships with project stakeholders.
Lead the design, development and implementation of Power Platform solutions to meet user needs within a delivery team.
Be a technical specialist, producing high quality applications, both model driven and canvas, as well as enterprise scale Power Automate Cloud Flow solutions.
Understand governance principles and be able to advise on best practices for empowering every Power Platform maker.
Lead Hackathons, training and other adoption events to build our client's own technical capability.
Build solutions as part of an agile team using declarative tools, backed by Microsoft and using our own technical accelerators. You will be part of teams that follow software engineering best practices, and you will have a say in the design of a solution.
Help shape the Microsoft Business Applications technical capability by bringing your ideas for improvement forward and see them implemented.

Your Profile

Energy and excitement about the Power Platform, the technologies and capabilities it offers, and knowledge of its limitations.
Hands on experience with Dataverse and Dataverse for Teams as part of implementing Power Platform solutions.
Hands on experience in the setup of Continuous Integration (CI) and Continuous Delivery (CD), ideally using Azure DevOps.
A passion for and experience with industry-wide standards and best practices when designing and building solutions in the Power Platform.
A focus on delivering positive outcomes to our clients, whatever their scale.
Experience delivering according to an agile methodology, working in collaborative teams in a commercial environment.
An understanding of the broader Microsoft technology stack and an ability to leverage it to create powerful solutions.
A desire to continually develop your knowledge of new functionality in the Microsoft technology stack, shown by recent exams and certifications.
You may have an interest in Microsoft Azure development and integration, in particular, Azure serverless (Functions, Logic Apps), API and API Management and Azure Service Bus. If you don't currently have experience we can help develop them.

Why Us?
Professional development. Accelerated career progression. An environment that encourages entrepreneurial spirit. It's all on offer at Capgemini. And although collaboration is at the core of the way we work, we also recognise individual needs with a flexible benefits package you can tailor to suit you.
Why Capgemini is unique
At Capgemini, we help organisations across the world become more agile, more competitive and more successful. Smart, tailored, often-ground breaking technical solutions to complex problems are the norm. But so, too, is a culture that's as collaborative as it is forward thinking. Working closely with each other, and with our clients, we get under the skin of businesses and to the heart of their goals. You will too.
We want to make sure that we find the right people to work in our teams, and we know that working Full time isn't necessarily right for everyone. So, we'd love to hear from you if you feel you're a great fit for this role, and would like to work flexibly. As an example, some of our team members work four days a week, but travel across the UK during their working days. Or you might prefer to work three days a week (in a job share scenario) with travel limited to Greater London. If you are the right person for this role, we'll find the right working approach for you.
Get the future you want
Growing clients' businesses while building a more sustainable, more inclusive future is a tough ask. But when you join Capgemini, you join a thriving company and become part of a diverse collective of free-thinkers, entrepreneurs and industry experts. A powerful source of energy that drives us all to find new ways technology can help us reimagine what's possible. It's why, together, we seek out opportunities that will transform the world's leading businesses. And it's how you'll gain the experiences and connections you need to shape your future. By learning from each other every day, sharing knowledge and always pushing yourself to do better, you'll build the skills you want. And you'll use them to help our clients leverage technology to grow their business and give innovation that human touch the world needs. So, it might not always be easy, but making the world a better place rarely is. Capgemini. Get The Future You Want.
About Capgemini
Capgemini is a global leader in partnering with companies to transform and manage their business by harnessing the power of technology. The Group is guided everyday by its purpose of unleashing human energy through technology for an inclusive and sustainable future. It is a responsible and diverse organization of 300,000 team members in nearly 50 countries. With its strong 50 year heritage and deep industry expertise, Capgemini is trusted by its clients to address the entire breadth of their business needs, from strategy and design to operations, fueled by the fast evolving and innovative world of cloud, data, AI, connectivity, software, digital engineering and platforms. The Group reported in 2020 global revenues of €16 billion.
Get the Future You Want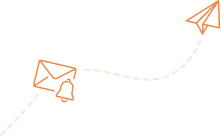 Alert me to jobs like this:
Power Platform Technical Consultant - Hybrid in England, United Kingdom, Full-Time
Amplify your job search:
CV/résumé help
Increase interview chances with our downloads and specialist services.
CV Help
Expert career advice
Increase interview chances with our downloads and specialist services.
Visit Blog
Job compatibility
Increase interview chances with our downloads and specialist services.
Start Test