Posted on Mar 15, 2023 by Actalent
Research Scientist - Virologist
Posted on Mar 15, 2023 by Actalent
Oxford

,

Oxfordshire

,

United Kingdom
New Opportunity in Oxford!
Our client is a global Biotechnology company who are looking for a Molecular Biologist/Virolgist to join the team.
Description:
Give input to the strategy and develop and conduct laboratory work involved in the design, construction, growth, and evaluation of viral vector vaccine candidates
Keep up to date on the field of immunotherapeutics, and review and suggest new approaches, alternative laboratory methods, or new studies to improve the outcome of a given Vaccitech objective
Perform quality control assays on research-grade viral vectored vaccine preparations (physical titer, infectious titer, sequence verification, transgene expression)
Maintain and evaluate both mammalian and bacterial cell cultures for growth conditions, DNA purification and viral vector production, and interpret and present the data in a concise and orderly fashion.
Assist in studies to optimise the ability to manufacture viral-vectored vaccines, such as evaluation of alternative transfection systems, host or vector gene deletions or insertions, viral culture yield, systems for viral growth, etc.
Evaluate and perform analytic assays to determine the quality, yield, stability, etc. of specific candidates or of specific manufacturing process conditions as required
Assist in ordering supplies, making reagents and maintaining the laboratory in order to conduct necessary experiments.
Work under GRP (good research practice) conditions, with the appropriate requisite training and documentation
Participate in the development and conduct of laboratory meetings, and give presentations inside and outside the company as required
Attend at least one relevant scientific meeting/course per year to continue educational advancement.
Skills:
Virology and/or Molecular Biology experience
Research knowledge
Previously worked with vaccines or viruses
Master's degree with 4 years minimum laboratory experience
Job Details:
Permanent role
Full time - 40 hours per week
Onsite
Package comes with salary
Job Title: Research Scientist - Virologist
Location: Oxford, UK
Job Type: Permanent
Trading as Aerotek. Allegis Group Limited. No Allegis Group Limited operates as an Employment Business and Employment Agency as set out in the Conduct of Employment Agencies and Employment Businesses Regulations 2003. Aerotek and Actalent Services are companies within the Allegis Group network of companies (collectively referred to as "Allegis Group"). Aerotek, Actalent Services, Aston Carter, EASi, Talentis Solutions, TEKsystems, Stamford Consultants and The Stamford Group are Allegis Group brands. If you apply, your personal data will be processed as described in the Allegis Group Online Privacy Notice.
To access our Online Privacy Notice, which explains what information we may collect, use, share, and store about you, and describes your rights and choices about this, please go to the website.
We are part of a global network of companies and as a result, the personal data you provide will be shared within Allegis Group and transferred and processed outside the UK, Switzerland and European Economic Area subject to the protections described in the Allegis Group Online Privacy Notice. We store personal data in the UK, EEA, Switzerland and the USA. If you would like to exercise your privacy rights, please visit the "Contacting Us" section of our Online Privacy Notice for details on how to contact us. To protect your privacy and security, we may take steps to verify your identity, such as a password and user ID if there is an account associated with your request, or identifying information such as your address or date of birth, before proceeding with your request. If you are resident in the UK, EEA or Switzerland, we will process any access request you make in accordance with our commitments under the UK Data Protection Act, EU-U.S. Privacy Shield or the Swiss-U.S. Privacy Shield.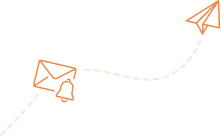 Alert me to jobs like this:
Research Scientist - Virologist in Oxford, Oxfordshire, United Kingdom, Full-Time
Amplify your job search:
CV/résumé help
Increase interview chances with our downloads and specialist services.
CV Help
Expert career advice
Increase interview chances with our downloads and specialist services.
Visit Blog
Job compatibility
Increase interview chances with our downloads and specialist services.
Start Test