Posted on Mar 15, 2023 by Claremont Consulting Ltd
Lead Flutter Developer (Fully Remote)
Posted on Mar 15, 2023 by Claremont Consulting Ltd
Who they are:

A German company that offers a seamless shopping experience across all channels - online, in-store, and through there mobile app. There customers can browse through a wide range of products, place orders online or in-store, and have the option to pick up their purchases at any of our stores or get them delivered to their doorstep.

They take pride in the fact that they source out materials sustainably and responsibly to reduce there environmental impact. In addition they are committed to making a positive contribution to society and have several initiatives in place to support social and environmental causes.

The role:
As a part of the team, you will have the opportunity to work on cutting-edge technologies and tackle exciting challenges. You will be encouraged to innovate and come up with creative solutions to complex problems. They believe in a collaborative work environment where everyone's ideas are valued.

You will work closely with there product managers, designers, and developers to develop and launch high-quality apps that meet the needs of there users. Your contribution to the team will be vital to there success and they will provide you with the support and resources needed to succeed.

They are looking for individuals who are passionate about creating great products and are committed to delivering exceptional user experiences. If you are someone who enjoys working in a dynamic and fast-paced environment and wants to be a part of a team that is making a real difference in people's lives, then I encourage you to apply.

Experience required:
Flutter (at least one year)
Dart
Familiarity with Google Firebase and Google Cloud
GitHub, GitFlow and Git
CI/CD pipeline for Flutter Apps
Typescript, NodeJS, Webdev, GO or Rust
Agile working methods
At least 5 years Mobile experience
Great communication and problem solving skills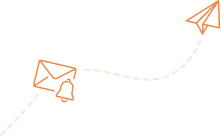 Alert me to jobs like this:
Lead Flutter Developer (Fully Remote) in Not Specified, Germany, Full-Time
Amplify your job search:
CV/résumé help
Increase interview chances with our downloads and specialist services.
CV Help
Expert career advice
Increase interview chances with our downloads and specialist services.
Visit Blog
Job compatibility
Increase interview chances with our downloads and specialist services.
Start Test