Posted on Mar 15, 2023 by The Center for Cancer Research (CCR) at the National Cancer Institute (NCI)
Post-doctoral Fellow - Neurotrophin, trk receptor, mouse models
Posted on Mar 15, 2023 by The Center for Cancer Research (CCR) at the National Cancer Institute (NCI)
POSITION IS WITH LAB/BRANCH/PROGRAM Mouse Cancer Genetics Program NAME OF HIRING OFFICIAL/INVESTIGATOR Lino Tessarollo, Ph.D. Job Description
The Mouse Cancer Genetics Program, CCR, NCI (Frederick, MD) is now recruiting a postdoctoral fellow. The successful candidate should have a background in neurobiology and/or physiology and basic expertise in molecular biology, cell biology, immunohistochemistry, biochemistry and imaging. Candidates with expertise in electrophysiology are also encouraged to apply. Our group studies the biology of neurotrophin and Trk receptor's function by using both in vitro and in vivo approaches. The current research emphasis is on understanding the molecular mechanisms underlying Trk receptor's physiological functions. In addition, we are attempting to identify new signaling pathways activated by truncated Trk receptors.
Qualifications and Job Details DEGREE REQUIRED Ph.D. or equivalent JOB LOCATION Frederick APPOINTMENT TYPE Training Position (Stipend commensurate with experience) WORK SCHEDULE Full-time CITIZENSHIP US Citizenship not required - (ie, permanent resident, visa) Required and Preferred Skills REQUIRED SKILLS
Applicants must have a Ph.D. and/or M.D. of equivalent degree. We are looking for candidates with a strong interest in all aspects of cell signaling and exceptional motivation for academic research. Outstanding applicants with less than one year or up to a maximum of two years postdoctoral experience will be considered for this position. Good oral and written communication skills are required.
About the NCI Center for Cancer Research
The Center for Cancer Research (CCR) is home to nearly 250 basic and clinical research groups located on two campuses just outside of Washington, D.C. CCR is part of the National Cancer Institute (NCI) and makes up the largest component of the research effort at the National Institutes of Health (NIH). Centrally supported by long-term funding and a culture of complete intellectual freedom, CCR scientists are able to pursue the most important and challenging problems in cancer research. We collaborate with academic and commercial partners and advocacy groups across the world in efforts to prevent, diagnose and treat cancer and HIV/AIDS. The CCR research portfolio covers the full spectrum of biological and biomedical research. Our work ranges from basic to translational and clinical, and our clinical trials are conducted in the NIH Clinical Center, the world s largest hospital dedicated to clinical research that offers a robust infrastructure to support CCR s patients on an estimated 250 open studies. The success of CCR is grounded in an exceptionally strong discovery research program that provides the foundation for the seamless translation of insights from bench to bedside. Read more about CCR , the benefits of working at CCR and hear from our staff on their CCR experiences.
Frederick
Frederick is the second largest city in Maryland but retains a small town feel, surrounded by mountain views with a vibrant Main Street community. The city offers outstanding schools, a balanced and thriving economy and a highly educated workforce.
HOW TO APPLY SUBMIT:
CV/Resume
Statement of Research Goals
3 References
Cover Letter
Summary of Research Experience
CONTACT INFORMATION CONTACT NAME Lino Tessarollo E-MAIL ADDRESS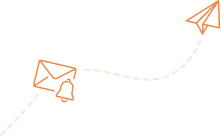 Alert me to jobs like this:
Post-doctoral Fellow - Neurotrophin, trk receptor, mouse models in Frederick, MD, Full-Time
Amplify your job search:
CV/résumé help
Increase interview chances with our downloads and specialist services.
CV Help
Expert career advice
Increase interview chances with our downloads and specialist services.
Visit Blog
Job compatibility
Increase interview chances with our downloads and specialist services.
Start Test