Posted on Mar 15, 2023 by Michael Page Technology
Recruitment Delivery Consultant - Technology (Public Sector)
Posted on Mar 15, 2023 by Michael Page Technology
Manchester

,

United Kingdom
Michael Page is looking for 180/delivery consultants to join our growing Techology Strategic Delivery Hub, set up to recruit Technology roles into Public Sector clients, primarily via frameworks.
This would suit either an existing Delivery consultant OR someone who feels that business development isn't for them right now, and would still like to be able to grow and progress their career.
Client Details
Technology By Michael Page is the fastest-growing area of our business. From this, we launched a delivery hub, specifically geared towards recruiting Tech roles into Public Sector organisations and have built strong and lasting relationships with a number of key clients and this number is growing and set to grow even more in 2023 and well beyond.
Some GREAT bits of working for Page:
We don't wear suits (unless we have to for a client meeting)
We do have a monthly commission scheme in Technology
We do support families (drop-off and pickup times are available!)
You do not need a degree to work here.
You do not need to drink alcohol to work here (our colleagues have all different lifestyles and we try to be inclusive as possible when organising events and celebrating success)
We don't work 8am - 8pm. No-one is clock watching, you manage your own time and work when it suits you and your team
We are professional and we take pride in our work. We are committed to delivering for our customers
We are ethical and we care about our long term relationships.
We like to have fun. We work well and we live well.
Excellent extra benefits too numerous to mention here!
Description
As a Delivery Consultant, you could start at one of a number of spots on the career ladder we have here at Page, it's not always an entry-level career choice, nor should it be!
One of your responsibilities is NOT:
Cold-calling, sales calls and business development as it's usually understood
Your responsibilities WILL be:
Working hard to understand the needs of our clients and the roles they are recruiting for (and are already signed-off and pre-qualified before we meet them!).
Applying your experience and training to your adverts and your candidate searches in order to identify the most aligned and amazing candidates available.
Work diligently in building a rapport with your candidates, understanding them and their motivations and how your roles could be suited to them.
Learning to understand Public Sector in all its many iterations, and how we recruit most effectively through government and other frameworks.
Working towards a promotion/that next bonus record/recognition holiday etc. etc. etc.
Profile
Successful candidates will have a good working knowledge of at least some elements of Technology recruitment, and ideally public sector as well. If PubSec has been your main focus already and you have touched on Technology and want to take this further, that can also be considered.
Essential Criteria:
Excellent verbal and written communication skills - We communicate for a living!
Computer and typing skills.
Ability to understand and influence processes and mindsets.
Can work at PACE to identify, speak with, and submit the highest-calibre candidates available.
Has recruited for Technology and/or Public Sector.
Good track record of number of placements made.
Determination and resilience.
Empathetic and will seek to really understand role briefs, clients and candidates in order to provide the best solution for everyone.
Job Offer
A competitive salary, an EXCELLENT, supportive, collaborative, driven and ethical workplace AND: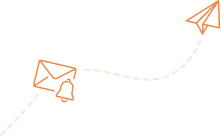 Alert me to jobs like this:
Recruitment Delivery Consultant - Technology (Public Sector) in Manchester, United Kingdom, Full-Time
Amplify your job search:
CV/résumé help
Increase interview chances with our downloads and specialist services.
CV Help
Expert career advice
Increase interview chances with our downloads and specialist services.
Visit Blog
Job compatibility
Increase interview chances with our downloads and specialist services.
Start Test