Posted on Mar 14, 2023 by Adecco
Scheme Development Manager
Posted on Mar 14, 2023 by Adecco
Adecco Public Sector are partnered with the Security Industry Authority (SIA), in the recruitment of a Scheme Development Manager to join them on a permanent basis.
About the Role
The Scheme Development Manager will lead on the continuing development of the Approved Contractor Scheme and contribute to the advancement of any future scheme of business approvals. The role will also involve ensuring that user experience is considered within the design of ACS and that a continuous feedback loop is established between scheme design and the outcomes of its associated quality processes. The post holder will make recommendations for the maintenance and improvement of standards in the provision of security industry services, where those are required for regulatory purposes. The post holder will continually seek user benefits in adopting and maintaining ACS approval and proliferate the benefits of SIA approved company service provision to buyers and public alike across the UK.
About the SIA
The SIA is the organisation responsible for the regulation of private security. It is an independent, arm's length body (ALB) of the Home Office, reporting to the Home Secretary, under the terms of the Private Security Industry Act 2001. The SIA's purpose protecting the public through effective regulation of the private security industry and working with partners to raise standards across the sector. Its regulatory remit covers the whole of the United Kingdom.
The SIA has two main duties: the compulsory licensing of individuals undertaking designated activities within the private security industry and the management of a voluntary Approved Contractor Scheme, which measures private security suppliers against independently assessed criteria.
SIA licensing covers security operatives who are in guarding, door supervision, close protection, cash and valuables in transit, and public space surveillance using CCTV, vehicle immobilisation (in Northern Ireland) and key holding. Licensing ensures that private security operatives are fit and proper persons who are properly trained and qualified to do their job.
Our core purpose is protecting the public through effective regulation of the private security industry and working with partners to raise standards across the sector.
About Business Standards
The Business Standards function is responsible for developing and managing the implementation of strategies to raise business standards across the regulated Private Security Industry, enabling industry improvement and enhancing public safety.
As the product owners of the Approved Contractor Scheme (ACS) our role is to work closely with all internal functions integral to the scheme to ensure approved contractors receive a good level of service from the SIA. Our function is to oversee the work of certification bodies who conduct assessments to ACS companies against 78 performance indicators across seven essential criteria.
What you will be doing:
Contributing to the strategy for Business Standards, including the development and implementation of specified Developing the ACS design, following the strategy for Business Standards and the plan for change.
Utilising existing and other standards for businesses to drive improvement within the
Developing and maintain relationships with UKAS and certification bodies to facilitate the advancement of the Approved Contractor Scheme.
Managing contractors performance to ensure the integrity of the Approved Contractor
Creating and maintaining appropriate consultative arrangements to inform the development of standards for businesses.
Working with colleagues to understand the consequences of new business
Working with the Senior Manager to procure and implement supplier arrangements to deliver new business standards.
Working with colleagues to ensure that current, and therefore new business standards, have effective and robust quality arrangements.
Ensuring continuous review of existing and new business standards to ensure that ACS continues to be fully supported by a coherent set of rules.
Building and maintaining relationships with buyers of security services in order to understand their needs and any impact upon the requirements of business standards.
Building and maintaining an expert level of industry knowledge through continuous professional development.
Monitoring developments in industry practice and representing the SIA nationally on matters relating to business standards.
Undertaking any other reasonable duties as requested from time to time, within the job- holder's capabilities
What skills are we looking for?
Excellent written and verbal communication skills including the ability to present ideas and explain complex information clearly and coherently to a range of audiences.
Good facilitation skills to engage colleagues in strategic thinking and development of business plans.
Experience of developing or maintaining business standards.
Experience of quality management and process improvement.
A strong analytical mindset.
Use of research and data to underpin strategic thinking and decisions.
Experience of running consultation exercises.
Experience of regulation or working within regulated frameworks.
Able to produce concise, clear technical reports and policy papers.
Experience of delivering training or presentations.
Experience of working with regulatory authorities.
It would be great if you have experience in these areas:
Practical experience of working in or with the private security industry.
Auditing and/or quality assurance experience.
Experience of assessment processes.
An understanding of ISO9001 would be ideal but is not essential.
Educated to degree level or equivalent.
What can you expect from us?
A welcoming and innovative work environment.
Continued support and development opportunities.
Access to training for attainment of recognised qualifications.
Flexible working arrangements.
Annual leave entitlement will be 27.5 days, with pay rising by one additional day for every two years of service up to a maximum of 32.5 days.
A variety of discounts including Gymflex,
Civil Service Pension Scheme - Employee contribution between 4.60% and 7.35% and Employer contribution between 26.60% and 30.30%
Selection process for this role:
This vacancy is using SIA Competency Framework (opens in a new window), and will assess your Behaviours, Experience and Technical skills.
Competency based face to face interviews onsite or via Teams call will be confirmed closer to the date.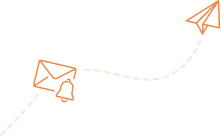 Alert me to jobs like this:
Scheme Development Manager in England, United Kingdom, Full-Time
Amplify your job search:
CV/résumé help
Increase interview chances with our downloads and specialist services.
CV Help
Expert career advice
Increase interview chances with our downloads and specialist services.
Visit Blog
Job compatibility
Increase interview chances with our downloads and specialist services.
Start Test