Posted on Mar 14, 2023 by Capgemini
Change Manager
Posted on Mar 14, 2023 by Capgemini
Job Title: Change Manager
Location: Highlands/UK Wide
Job Type: Full time- Permanent
The job on offer
Oversees the change process by ensuring that they are logged, progressed, updated/authorised and actioned/completed and that all necessary parties are informed and involved in the process. Prepares reports on statistical information. The objective is to ensure all changes are entered into the change management system timely, accurately and efficiently to ensure that the process is followed, and changes are monitored throughout their life cycle
Your role
Drive actions that increase the percentage of changes that are implemented correctly first time.
Ensure that all changes are managed throughout the life cycle through to closure.
Escalate any changes which are damaging the quality of the service.
Ensure all changes comply with client and customer/regulatory controls.
Organize Change Advisory Board Meetings (CAB), ensure agenda and papers are issued to participants in good time.
Your profile
Collaborative in working towards a shared vision
Clear commitment to Service Management Framework approach to IT Infrastructure management essential. Previous experience strongly desirable.
ITIL certification preferred
Have strong communication skills
Knowledge of the use of BMC Remedy Toolset
Why Capgemini is unique
At Capgemini we don't just believe in Diversity & Inclusion, we actively go out to making it a working reality. Driven by our core values and Active Inclusion Campaign, we build environments where you can bring you whole self to work.
We work with a range of clients all with a unique set of business, technological and societal ambitions. Working for Capgemini you get to be at the forefront of designing future experiences, which truly impact our clients and wider society for the better.
Get the future you want
Growing clients' businesses while building a more sustainable, more inclusive future is a tough ask. But when you join Capgemini, you join a thriving company and become part of a diverse collective of free-thinkers, entrepreneurs and industry experts. A powerful source of energy that drives us all to find new ways technology can help us reimagine what's possible. It's why, together, we seek out opportunities that will transform the world's leading businesses. And it's how you'll gain the experiences and connections you need to shape your future. By learning from each other every day, sharing knowledge and always pushing yourself to do better, you'll build the skills you want. And you'll use them to help our clients leverage technology to grow their business and give innovation that human touch the world needs. So, it might not always be easy, but making the world a better place rarely is. Capgemini. Get The Future You Want.
About Capgemini
Capgemini is a global leader in partnering with companies to transform and manage their business by harnessing the power of technology. The Group is guided everyday by its purpose of unleashing human energy through technology for an inclusive and sustainable future. It is a responsible and diverse organization of over 340,000 team members in more than 50 countries. With its strong 55-year heritage and deep industry expertise, Capgemini is trusted by its clients to address the entire breadth of their business needs, from strategy and design to operations, fueled by the fast evolving and innovative world of cloud, data, AI, connectivity, software, digital engineering and platforms. The Group reported in 2021 global revenues of €18 billion.
Get the Future You Want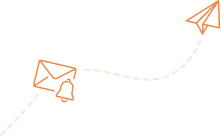 Alert me to jobs like this:
Change Manager in England, United Kingdom, Full-Time
Amplify your job search:
CV/résumé help
Increase interview chances with our downloads and specialist services.
CV Help
Expert career advice
Increase interview chances with our downloads and specialist services.
Visit Blog
Job compatibility
Increase interview chances with our downloads and specialist services.
Start Test