Posted on Mar 14, 2023 by RBW Consulting
Senior Technical Analyst
Posted on Mar 14, 2023 by RBW Consulting
My client is looking for a capable and technically focused Senior Technical Analyst who can work fluently both with the technical teams and global clients base. Candidates will need to be enthusiastic and confident working in a customer facing capacity, have a strong technical understand across databases, systems integrations and can work in wide range of software and technology products and services related to large data sets for blue chip clients in the media industry.
The role:
As a Senior technical analyst your main responsibility will be to provide your experienced analytic, communication and documentation skills to assist in the development of all our technical solutions and operational systems. The successful candidate will work with customers to gather technical requirements for the implementation of new features, enhancements, and services.
Business Analysis and Documentation: understanding business needs, user needs, workflows and interactions with our software service products, UX components and API interfaces. Producing well written, compressed documentation efficiently to capture and summarize needs with a Real Time facility to elucidate the optimal technical solutions.
Systems Analysis: you will also need to have a good understanding of systems analysis methodologies, which will allow you to evaluate technical systems and identify areas where improvements can be made. This may involve performing system assessments, analysing system requirements, and developing system specifications.
Data: you will need to have a strong understanding of data, data schemas, markup such as Json, SQL and relational as well object type databases, indexing methods and APIs.
Undertaking analysis and elicitation activities to capture and communicate/technical requirements.
Preparing and maintaining technical documentation
Post implementation reviews including benefit realisation.
Work within flexible change environment.
Ensure appropriate IT processes, procedures, and standards are in place.
Build and foster effective relationships between the Business and IT.
Manage internal and external relationships.
You may be required to use various tools and software programs to perform technical analysis, such as data visualization tools and project management software.
Overall, as a Technical Analyst in a technology company, your ability to utilise various methodologies to analyze and interpret technical information will be critical to the success of the company. You will need to stay up-to-date with new methodologies and technologies as they emerge, and be able to adapt your skills and expertise to meet changing business needs
Candidate requirements:
A minimum of 5 years of hand on experience working within technical/business/system analyst position, working at a senior level.
Technical background, and a string understanding of Databases, working within data systems, how databases work, architecture etc.
Skilled at blending the technical and client facing roles to meet the needs of the project.
Ability to multitask, stay organized, and effectively manage simultaneous work requests.
Strong work ethic, with a proven track record in successfully achieving goals.
Team player, willing to work on large and small project activities.
Ability to negotiate and collaborate with stakeholders to determine the best solutions for action.
Self-starter with the ability to work on projects with minimal supervision while adding value to cross-functional teams.
Bachelor's Degree in Information Systems, Business, Science, or a related field.
Excellent verbal and written communication skills and the ability to interact professionally with a diverse group of executives, managers, and subject matter experts.
Must have a proven track record of leading small to mid-sized teams.
Ability to lead teams through complex requirements sessions and create business requirements documents.
Demonstrated ability to manage several projects of various sizes and complexity at the same time.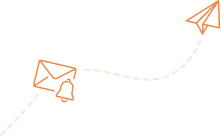 Alert me to jobs like this:
Senior Technical Analyst in London, United Kingdom, Full-Time
Amplify your job search:
CV/résumé help
Increase interview chances with our downloads and specialist services.
CV Help
Expert career advice
Increase interview chances with our downloads and specialist services.
Visit Blog
Job compatibility
Increase interview chances with our downloads and specialist services.
Start Test