Posted on Mar 14, 2023 by Aston Carter
Central Compliance Manager
Posted on Mar 14, 2023 by Aston Carter
Description:
Contributes to the overall success of the UK Compliance Department and the Global Banking and Markets and Treasury businesses in Europe ensuring specific individual goals, plans, initiatives are executed/delivered in support of the team's business strategies and objectives. Ensures all activities conducted are in compliance with governing regulations, internal policies, procedures and processes.
Independently manages and co-ordinates all Compliance processes around personal trading activity of bank employees (incl. approvals, annual/initial certifications, advice and counsel on the policy and processes).
Has oversight over Compliance processes around gifts and entertainment requests including maintaining the log and escalating and resolving any queries in respect of approvals granted.
Together with the Director, Central Compliance, manages regulatory registrations of senior managers with regard to the UK's Senior Managers and Certification Regime (SMCR), partnering with Human Resources. Primarily responsible for drafting and submitting the relevant SMCR forms to the regulator via the FCA Connect system. Provides advice on counsel on processes required around regulatory applications and use of the Connect system.
In respect of external reporting, prepares and submits Compliance regulatory reports via RegData (eg annual and quarterly close links reports, controllers reports, disciplinary actions reports, complaints reports etc.) as well as liaises with domestic and foreign regulators (eg PRA, FCA) as required.
Independently co-ordinates and manages delivery of Central Compliance training (eg CASS, new joiner personal conflicts) face to face and online, as well as liaises with the team in Toronto. Provides face to face ad hoc training to bank employees in areas of expertise (ie Personal Trading Policy training, FCA Conduct Rules training etc.).
This is a 12 Month Fixed Term Contract position. The salary offered is £80,000. If you are interested please apply and if your skill set matches our clients requirements then we will reach out within 48 hours.
Job Title: Central Compliance Manager
Location: London, UK
Rate/Salary: .00 GBP Yearly
Job Type: Permanent
Trading as Aston Carter. Allegis Group Limited, Bracknell, RG12 1RT, United Kingdom. No Allegis Group Limited operates as an Employment Business and Employment Agency as set out in the Conduct of Employment Agencies and Employment Businesses Regulations 2003. Aston Carter is a company within the Allegis Group network of companies (collectively referred to as "Allegis Group"). Aerotek, Aston Carter, EASi, Talentis Solutions, TEKsystems, Stamford Consultants and The Stamford Group are Allegis Group brands. If you apply, your personal data will be processed as described in the Allegis Group Online Privacy Notice available on the website.
To access our Online Privacy Notice, which explains what information we may collect, use, share, and store about you, and describes your rights and choices about this, please go to the website.
We are part of a global network of companies and as a result, the personal data you provide will be shared within Allegis Group and transferred and processed outside the UK, Switzerland and European Economic Area subject to the protections described in the Allegis Group Online Privacy Notice. We store personal data in the UK, EEA, Switzerland and the USA. If you would like to exercise your privacy rights, please visit the "Contacting Us" section of our Online Privacy Notice for details on how to contact us. To protect your privacy and security, we may take steps to verify your identity, such as a password and user ID if there is an account associated with your request, or identifying information such as your address or date of birth, before proceeding with your request. If you are resident in the UK, EEA or Switzerland, we will process any access request you make in accordance with our commitments under the UK Data Protection Act, EU-U.S. Privacy Shield or the Swiss-U.S. Privacy Shield.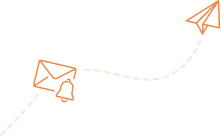 Alert me to jobs like this:
Central Compliance Manager in London, United Kingdom, Full-Time
Amplify your job search:
CV/résumé help
Increase interview chances with our downloads and specialist services.
CV Help
Expert career advice
Increase interview chances with our downloads and specialist services.
Visit Blog
Job compatibility
Increase interview chances with our downloads and specialist services.
Start Test